The Growing Black Market for Stolen Food
by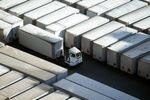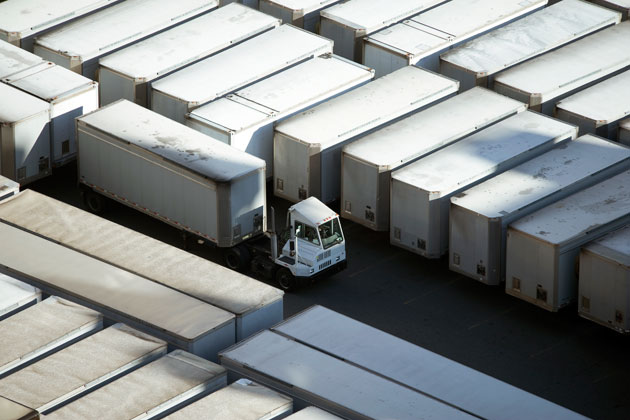 Someone stop that detox juice thief! A person posing as a delivery driver stole $153,000 worth of BluePrint juice from the company's facility in New York last Friday, reported the New York Post. The bandit didn't make it too far with the 15,303 bottles, and the company said on its Facebook page on Monday that the stolen juice had been found and destroyed. BluePrint did not respond to an interview request.
Who would buy stolen food? The black market for food is surprisingly not small. Bloomberg Businessweek has reported on the theft of 6 million pounds of maple syrup in Canada, the robbery of $65,000 of chicken wings, and a $100,000 hamburger heist.
In fact, food has been the most stolen type of cargo each year from 2010 to 2012, according to data from FreightWatch International. In 2012, 19 percent of cargo thefts were of food, shows a report by security company Tyco Integrated Security. That's more than electronics (18 percent), base metals (9 percent), and apparel (8 percent).
Don Hsieh, director of commercial and industrial marketing for Tyco Integrated Security, explains that while electronic heists are typically larger, when it comes to black markets, food is more valuable: It gets 70¢ on the dollar, compared with 30¢ or less for electronics. So while the typical retail value of food cargo theft is $100,000 per incident, compared with nearly $1 million for electronics, the value gap narrows on the black market, he says. Also, most food shipments have less security technology, Hsieh adds, which means less risk of getting caught.
Rising commodities and food prices have also made foods more valuable targets. For instance, as the price of meat rose, meat thefts spiked from 1.75 thefts per month in 2010 to four thefts per month in 2011, according to FreightWatch data, based on thefts reported to transportation security professionals.
Another factor: the economy. "In a bad economy, food is cash," said Robert Fahy, Kraft Foods' director of corporate security, in April. Even expensive detox juices count.
Before it's here, it's on the Bloomberg Terminal.
LEARN MORE