Learn How to Lead in B-School
Roxanne Hori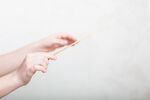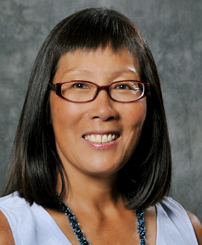 Being a leader is something MBA applicants talk about in their business school applications. For many, coming to an MBA program is a way for them to start developing those skills. Many believe that by having led a club or study group, they know what it takes to be a successful leader. But how often do we step back to think about what we could have done better or differently? As a student, do you really think your leadership skills have developed as much as you will need?
A couple of weeks ago, Northwestern's Kellogg School of Management hosted the Africa Business Conference. The last piece of programming was a leadership roundtable with three very different leaders. These individuals had a conversation about leadership and the lessons they have learned.
This was an interesting conversation because each of these men come from very different organizations and experiences. One, Thomas Konditi, chief financial officer of General Electric Africa, works in one of the largest multinational companies in the world. Another, Strive Masiyiwa, chairman of Econonet Wireless, is an entrepreneur. And the third, Tito Mboweni, chairman of AngloGold Ashanti, holds a top leadership position with a large mining organization. All took different paths to find their current roles.
One of the participants reflected that leadership is not a commodity. Each person brings a unique brand to leadership opportunities. He said he learned a great deal by taking less-than-glamorous roles, which he saw as formative experiences—opportunities to develop a higher level of self-awareness and increase his job knowledge. He found he was able to develop a depth of knowledge that was much more important in moving up than what was on his résumé.
The entrepreneur on the panel found a spiritual experience changed him and put him on a journey different to what he had expected. His strong faith helps guide him in life and the decisions he makes.
All three men spoke to the importance of being able to relate to other people and the need for a high level of self-awareness. Good leaders spend more time with people and thinking about their teams than on process.
Business school is a unique opportunity to strengthen your interpersonal skills and foundation for developing the leadership skills you will need going forward. Through extracurricular activities and academic group work, you can safely ask for feedback on how you are doing as a leader or group participant. Use the time in your MBA program to gather feedback and develop a plan to address your own developmental needs. There is no safer place to do this than while you are in school.
People who want you to succeed surround you. Your classmates, faculty and administrators in the school are all good resources for you to solicit feedback, as well as help you craft your development plan. When you are put into leadership roles post-MBA, you will increase the likelihood of success if you lay that foundation now.
Join the discussion on the Bloomberg Businessweek Business School Forum, visit us on Facebook, and follow @BWbschools on Twitter.
Before it's here, it's on the Bloomberg Terminal.
LEARN MORE