A New Way to Get Small Business Loans From Neighbors
by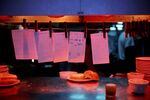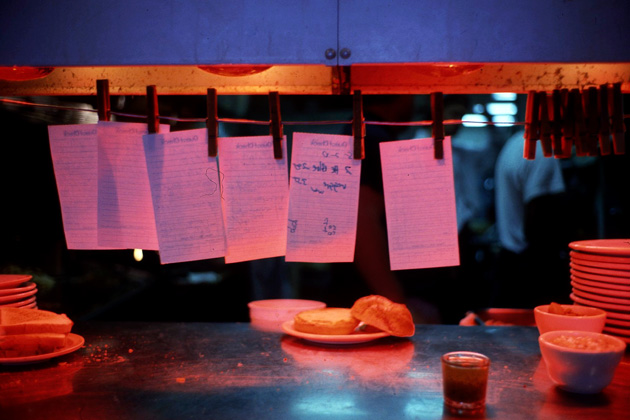 Even before President Barack Obama signed the JOBS Act into law in April 2012, explanations for how crowdfunding would be a boon to Main Street often went something like this: An entrepreneur wants to open a coffee shop. Instead of running up credit-card debt or groveling at the bank, she sells shares in the business to her java-loving neighbors and raises enough to open. The neighbors get caffeinated and are motivated to support the business in which they've invested.
Of course, there's a problem with this scenario. More than a year after the JOBS Act became law, the Securities and Exchange Commission has yet to finalize rules that govern equity crowdfunding. That means entrepreneurs who'd like to sell shares online can't—unless they ask so-called accredited investors—people whom the government deems wealthy enough to make risky investments. And while reward-based crowdfunding sites such as Indiegogo and Kickstarter are increasingly popular—give $50 to help launch a coffee shop, get 50 cups once it's open—charity will take Main Street only so far.
Enter Funding Community. Starting today, the New York City peer-to-peer lending site is raising money to make loans to small businesses in New York State. Borrowers apply for loans of up to $10,000, with nine-month terms. Funding Community determines interest rates and posts loans to its site, where investors can contribute $25 to $1,000 toward the total amount of the loan. Once the loan receives full funding, the crowdfunded contributions get consolidated into one loan—borrowers pay interest to Funding Community, which in turn pays interest to individual investors. Co-founder Alex Binkley says Funding Community takes an origination fee of 2.5 percent, and rates on the first batch of loans the company is funding range from 4.9 percent to 9.7 percent.
Peer-to-peer lending already exists. Industry leaders such as Lending Club have gone through the costly process of registering loans as securities, opening access to investors regardless of net worth, says Peter Renton, who invests in peer-to-peer lenders and founded Lend Academy, which publishes information on the sector.
To offer loans to all types of investors and avoid registering them as securities, Binkley identified a loophole in securities law. He says it's based on an exception created by a Supreme Court ruling that allows for certain types of short-term business loans in small amounts. Other startups, such as SoMoLend and Endurance Lending Network, are also making peer-to-peer loans to small businesses but are limiting them to accredited investors.
Binkley didn't originally set out to launch a lending business. Until about a year ago, he was at WilmerHale, one of a handful of elite practices that cater to technology startups. He says he'd watched the JOBS Act take shape from that vantage, and with the bill about to pass, he left the firm to start working on a crowdfunding platform. At a summer getaway for entrepreneurs, Binkley met Aryeh Goldsmith, a serial entrepreneur who was a co-founder of Buddy Media, the social marketing company acquired by Salesforce.com for $745 million in 2012.
They teamed up and chose to focus on funding projects that require relatively small amounts and fill a gap in the borrower's community: a book store or a day-care center, for example. One of the first companies to borrow on the site is custom-shirt maker Alexander West, which is seeking to borrow $7,500 to buy fabrics and create samples in hopes of launching a line of custom suits.
Binkley says emphasizing the local community doesn't just help attract lenders; "it also adds accountability on the borrower's side of the loan." In other words, if the coffee shop is borrowing money from its customers, it's likely to go to greater lengths to make good on the loan. Binkley says that Funding Community is putting the theory to the test, baking a community accountability quotient into lending decisions and helping the company offer interest rates that Binkley says are lower than what borrowers would pay on bank loans.
If the business takes off in New York, Funding Community will expand to other states, says Binkley. ("California is going to be huge.") It remains to be seen whether Funding Community's model will pass the regulatory sniff test. Renton says time will tell. "Most people think it's impossible" to crowdfund loans through nonaccredited investors, he says. "I'm sure they're confident that their solution is legit."
Before it's here, it's on the Bloomberg Terminal.
LEARN MORE