With Desktop App, Viber Becomes a Real Skype Rival
David Meyer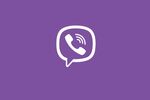 Viber has been a Skype competitor of sorts for a long time, like any VoIP and messaging app for smartphones. At the same time, it's also been a direct competitor to WhatsApp, employing the same tactic of tying itself to the user's mobile phone number.
Now the Cyprus-headquartered startup has taken things to a new level with its Viber 3 version, releasing a desktop app for OS X and Windows, making it a full-blown alternative for Skype's core user base. At the same time, Viber has also beefed up its Android and iOS apps, while introducing support for eight new languages (reaching a total of 27).
"Viber for desktop lets you do pretty much everything that Viber lets you do on your mobile phone, with minor exceptions such as stickers," Viber Chief Executive Officer Talmon Marco explains to me. "What puts it apart from Skype is how tightly integrated it is with the mobile experience. Skype went from the desktop to the phone. Viber went from mobile to desktop—the implication for the user is amazing."
"Amazing" might be a tad hyperbolic, but Viber's cross-platform integration is genuinely impressive. As someone who has a greater variety of smartphones and tablets than most (hey, it's my job), I can attest to one of Skype's most annoying quirks—its inability to recognize on one device that I've already read the day's messages on another device. This isn't an issue with Viber.
"Another annoying thing is my wife always complained that I would leave Skype running on my computer at home and every message I exchanged with somebody [while on another computer] would beep," Marco says. "Viber doesn't—when you get a message, it beeps at both places. Depending on where you answer the message, the next messages only beep on that device."
Small things, but useful. A far greater advantage is the ability to quickly and simply transfer calls between devices and network types. So you want to start a call on your home desktop, then pop it over to your Wi-Fi connected smartphone, then maintain the call as you leave the house and move onto a cellular network? It should work.
Ironically, I find this all a bit reminiscent of Telefonica's Tu Go play, which extends the functionality of that carrier's phone number-linked mobile services to the desktop. Marco doesn't see Viber as being in direct competition with the cellular giant's "over-the-top" app but as the lines between traditional and new-style messaging functionality continue to blur, I think the similarities between the two are worth calling out.
After all, each essentially extends the same services across both mobile and desktop platforms while using the mobile phone number as the key to the user's identity. When Tu Go came out, it struck me that this number was one of the carrier's most underappreciated weapons in the fight against third-party communications services; now that Viber's also exploiting it on the desktop, I'm not so sure. The desktop Viber app also allows video calls, in the style of Skype and Google+. This isn't available for the mobile apps just yet, though Marco promises it will be, and it also doesn't allow group videoconferencing at this point.
Viber's announcements aren't all about the desktop. For one thing, we now have the full new version for BlackBerry, which—as we reported last month—finally includes VoIP functionality. This makes Viber the first mass-market VoIP provider to offer such a feature on the platform.
However, as we noted when covering the beta, it's available only for versions 5 and 7 of the platform. According to Marco, this is because Viber has to implement IP-based voice on BlackBerry in a slightly roundabout way ("pretty much recording and playing back"), which makes latency a serious issue on BlackBerry OS 6 but less so on 5 and 7. Even on the supported versions, "users should manually set the APN settings to do 3G—there's no way around that," he warns.
Users on iOS will find that their updated app now includes video messaging capabilities: Previously, you could send photos and locations but not videos. "Last online" status has also been introduced, bringing Viber in line with WhatsApp on that front. Marco admits that he isn't sure how useful this will be, given Viber's push notifications, but "it's there."
Other tweaks on iOS include the ability to search contacts specifically for groups, rather than having to scroll through individual contacts to find them, and the introduction of a new voice engine "that provides better performance on low bandwidth or in poor network conditions." The aforementioned ability to roam between Wi-Fi and 3G coverage is also a new feature, and the overall app design has evolved.
The Android version gets the same features as the iOS app, along with a hefty redesign. It previously looked very much like the iOS version but is now all Holo. As Marco puts it: "the iOS version looks iOS and the Android version looks Android."
Viber now has 200 million users, Marco says. This is the same number WhatsApp announced less than a month ago, but it's important to note that WhatsApp's 200 million users are active on the service at least once a month, while Viber is only talking about the number of its registered users. That said, Marco claims that the majority of those users did use the service last month.
Given the fact that Viber VoIP calls only sometimes use Skype-esque peer-to-peer (P2P) technology—often going through Viber's servers instead—this means the company has to spend a lot of money on servers. "We're probably one of the largest users of Amazon Web Services," Marco says, conceding that his firm still generates zero revenue.
So when is Viber going to start monetizing its service,? This year, apparently. According to Marco, the company will start selling stickers to its users, along with other, as-yet-undefined "value adds."
How about an enterprise play? After all, the addition of the desktop app makes Viber an increasingly credible unified communications service. "We have nothing to announce at this point in time, but we think that the desktop offering gets us closer to this," Marco says. Whatever happens, there's no question that 2013 will be a very exciting year for the rapidly evolving Viber.
Also from GigaOM:
Google Now on IOS Highlights Android's Fragmentation Problem (subscription required)
Froont Wants to Solve Many Screen-Design Problems From Within the Browser
The Grand Ambitions of Google Ventures
How an Old-School Telco Gear Maker Got the Cloud Religion. Can It Convert the Carriers?
Bright Outlook: First Solar Sells Out of Solar Panels, Inks New Deal In China
Before it's here, it's on the Bloomberg Terminal.
LEARN MORE