Time to End the Era of Ponzi Finance
by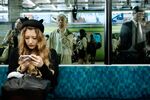 It's not surprising that many Americans, while curious perhaps, have been more or less ambivalent about the plight of Cyprus and earlier casualties of Europe's financial meltdown.
Even with our own continuing economic and debt problems, many Americans—including serious investors and business leaders—remain persuaded that it can't happen here. Somehow, America always manages to pull the magic rabbit out of the hat.
Don't bet on it this time. The fiscal cliff that supposedly threatened our economy earlier this year is nothing compared to the stone wall that lies ahead.
I won't go into all the details. Instead, I invite you to read an extraordinary article by my Boston Consulting Group (BCG) colleague Daniel Stelter, "Ending the Era of Ponzi Finance: Ten Steps Developed Economies Must Take." Stelter's thesis is this: The developed world, including the United States, "has borrowed significantly from future wealth to fund today's consumption, leading to huge burdens for the next generation." We all know this.
What's not generally understood is that we've also been creating a set of conditions that could make it nearly impossible for the next generation to meet the obligations we've bequeathed them. That's because today's borrowing and spending, which Stelter likens to a Ponzi scheme—combined with intractable demographic changes—have reduced "the potential for future economic growth."
That's the problem in a nutshell: We've created this huge fiscal hole in the middle of a bed of quicksand.
Don't get me wrong. Stelter's missive is not all doom and gloom. He outlines 10 steps every developed economy should take to resolve its problems and avoid collapse.
I encourage you to give it a read yourself and consider his proposals. Again, I won't go into details, but will focus on a couple of his suggestions because I've been speaking and writing on these topics myself.
One thing the United States and other countries need to do, he says, is prepare for labor scarcities.
Rising incomes in developing nations and the growth of the middle class will inevitably lead in one direction: lower birth rates. That's the history of the world. When families don't need lots of children to plow the fields and harvest the crops, those families tend to have fewer children. That means fewer and older workers in the future.
This doesn't have to cripple us, however. To meet this problem, Stelter suggests several steps such as encouraging the elderly to work longer. This will require adapting workplace processes to the needs of older people.
He also implores national leaders to develop smart immigration policies. Japan faces the biggest challenge, with the oldest native population and "an immigrant population close to zero." The United States needs to step up as well.
"Since World War II," he writes, "the U.S. system of higher education has attracted the world's best students." As soon as they get their degrees, we tend to chase many of them home.
We need to stand this policy on its head, he says. "For every 1 percentage point increase in foreign students in the U.S.," he notes, "there has been an increase in patents in the neighborhood of 9-18 percent."
None of the challenges facing us is insurmountable. We've just got to be honest and smart and take the medicine we need.
Before it's here, it's on the Bloomberg Terminal.
LEARN MORE