The Science of Innovation
Larry Keeley, Brian Quinn, Ryan Pikkel, and Helen Walters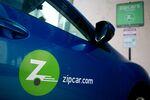 We all know that innovation is about being creative, right? Well, not so fast. The more you try to treat innovation as a science, the more you discover that this widespread assumption is nonsense, a shibboleth, a dangerous myth.
For the next few moments, as you read this, imagine that innovation is really about discipline, not creativity, and that when treated as an important topic by scientists, it is—for the first time—giving up its secrets. This is true only if we root out pervasive myths and substitute effective, robust methods.
We characterize innovation into 10 types. We have used this method for many years to diagnose industries and categories (to see how innovative they are now); analyze current innovations (to see how likely they are to succeed); and synthesize better innovations (to foster bigger and better breakthroughs).
This approach makes it easier to create breakthroughs. Indeed, the rule of thumb is that any team that uses five or more types when it innovates can produce game-changing innovations that amaze customers and confound competitors.
We have been deconstructing dozens of remarkable innovations to show how they work and then lay out the tools and thought processes you can use to make one of your own. These innovation types can be easily taught and adapted.
Below are concise definitions of each of the 10 types, with a handy exemplar of a global company that uses each particularly well—for example, Gillette's iconic "razor and blades" profit model; Scion's system of vehicles, components and accessories; Nespresso's variety of channels that deliver its coffee capsules; and so on:

A further part of our research studies innovation breakthroughs. In simple terms, the things we love in the world—the services and systems we value and use—are the ones that make it easy to do hard things. Our smartphones make it easy to do many things, all in a compact device. Facebook (or LinkedIn) makes it easy to stay in touch with people we care about. The iTunes Store makes it easy to access all kinds of content we like.
If you probe beneath the surface of such elegant breakthroughs, however, you will find surprising sophistication in the types of innovation at play. Put simply: Any great innovation moves beyond simple products.
Consider how Zipcar makes it easy to use a car, instead of own one. This requires six types of innovation. Its Profit Model lets users rent by the hour instead of the day. In Process, its Fast Fleet system lets users unlock and use cars with just the swipe of an RFID card. In Channel, mobile apps help users find and book cars. Its green Brand helps "Zipsters" know they're helping to take cars (and carbon) off of our planet. Through quirky touches like naming its vehicles, it fosters Customer Engagement. And by bundling insurance, gas and all other expenses into a single, simplified offer, it creates real Product Performance. Collectively, by using a critical mass of innovation types, Zipcar has made itself newsworthy and distinctive enough that Avis felt it necessary to buy it instead of compete against it.
Knowing these simple, important basics lies at the heart of creating innovations that will break out of the pack, fit well within our deeply interconnected digital lives, and get an unfair share of attention.