Is a 'Virtuous Circle' Beginning in Southern Europe?
By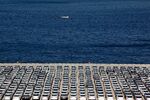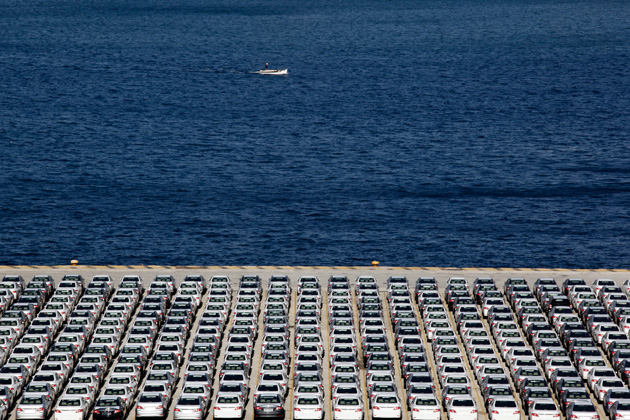 Two of Europe's problem children are getting their acts together, at least in the opinion of global investors. Yields are back below 10 percent on both Greek and Portuguese 10-year government bonds. That means investors are willing to accept less compensation for taking the risk that the countries will default on their obligations.
"The market conditions recently have been quite favorable toward the periphery," Harvinder Sian, a senior fixed-income strategist at Royal Bank of Scotland in London, told Bloomberg News.
The drop in yields for Greece and Portugal is positive on several counts. First, it means the countries can borrow more affordably. Second, it helps the nations' banks, which have loaded up on sovereign debt. When market yields go down, the value of the bonds that the banks own goes up, repairing their badly impaired balance sheets. "The virtuous circle of a decline in the sovereign yields helping banks remains very much intact," Brown Brothers Harriman chief currency strategist Marc Chandler wrote today on his blog, Marc to Market.
A global decline in interest rates has forced investors to take some risk to earn yield. In addition, investors are buying more confidently because Greece and Portugal have made strides in cutting government spending and shrinking their trade deficits. Raphael Auer, who is deputy head of international trade and capital flows at the Swiss National Bank, wrote today on the website voxEU.org that "the current-account deficits of Greece, Italy, Spain, and Portugal have improved at a rapid pace and are actually close to being balanced." A balanced current account means these nations don't have to issue more debt. And as we all know, lenders love to give money to people—and countries—that don't need it.
This doesn't mean Greece and Portugal are in the clear. The extreme measures that the governments have taken to reduce borrowing have depressed growth. The gross domestic product shrank 5.7 percent in Greece and 3.8 percent in Portugal through the last quarter of 2012 from the last quarter of 2011, according to data compiled by Bloomberg. A slowing economy makes the burden of debt even heavier. And ordinary citizens are suffering. The unemployment rate is 27 percent in Greece and 17 percent in Portugal.
But it's far better to see austerity accompanied by falling bond yields than austerity accompanied by high and rising yields. The latest news out of Europe is undeniably positive.
Before it's here, it's on the Bloomberg Terminal.
LEARN MORE