Where to Find Funding for Your New Business
by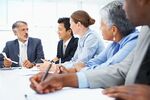 Question: What's the best source of funding for a new business?
Answer: Bootstrapping, tapping personal savings, and asking friends and family for funding are still the top ways small businesses get started. Once you have some business assets, even such intangibles as a business plan, a patent application, or promising market research, you will be in a position to seek capital from outside investors.
"Friends and family, since they are typically acting benevolently, will be willing to accept the most reasonable terms and have the most flexibility," says Craig R. Everett, associate director of the Pepperdine Private Capital Markets Project at Pepperdine University's Graziadio School of Business and Management. Software programs like ZimpleMoney can help formalize friends-and-family loans and set up repayment plans.
While it's not considered optimal, surveys show that many startups are funded with credit-card debt. Bank loans, unless you can put up hard assets such as equipment or home equity as collateral, are typically not available to fund business startups.
"For most startups, the best course of action is still to start small and prove that you have something customers will buy. If possible, keep your day job and do a learning launch part-time," says Ed Hess, a business administration professor at the Darden Graduate School of Business Administration at the University of Virginia. "See if you have something that customers value as being so meaningfully different than the competition that they will buy it."
Most would-be entrepreneurs can't pull together more than $20,000 in savings and personal loans, but that's often enough to get a business concept off the ground, says Judd Hollas, founder and chief executive officer of EquityNet, a crowdfunding platform started in 2005 in Fayetteville, Ark. "It's enough to get to the next point, which is to have something a truly external party can invest in, whether that's a management team, a prototype, or patents filed," he says.
At that point, you can look to several options, including soliciting donations through sites such as Kickstarter or Indiegogo, using a peer-to-peer lender like Prosper, or approaching angel investors.
Everett likes the idea of connecting with local angel investors, who he says are "typically sincere in their desire to help young companies and willing to invest without insisting on being the majority shareholder." Along with seed money, angels can often provide important introductions and critical networking opportunities, such as access to key distribution channels, he says.
Start looking for angel investors in your city or region, calling on your own network of colleagues and acquaintances to see if you can get introductions. The Angel Capital Association has a directory that might be helpful.
Sometime later this year, Securities and Exchange Commission rules are expected to be released that will allow startups to get equity investments . That option, made possible by the 2012 JOBS Act, will allow startup business owners to reach 10 to 1,000 times the number of potential investors as they could approach offline, says Hollas.
EquityNet is already matching startups with angels because it's open only to wealthy, "accredited investors" who do not fall under the crowdfunding regulations. It has raised more than $200 million over its platform in the past eight years, Hollas says.
The company's data show that businesses seeking equity crowdfunding differ substantially from those seeking traditional private capital. The latter tend to be clustered in entrepreneurial hubs, such as California and New England, and in specific industries, including technology and bioscience.
In contrast, EquityNet's clients are spread more evenly throughout the U.S., are more likely to be consumer- and business-products companies, and are less likely to be technology-focused, Hollas says. "These are the startups that historically have been starved for capital in our economy. That seems to show that crowdfunding will appeal more to the types of entrepreneurs who are not as attractive to angel investors, historically. And it's early evidence that the JOBS Act is bang-on in terms of reaching its intentions."
Send more questions on challenges you face in your business. I will interview experts and distill their insights into answers.
Before it's here, it's on the Bloomberg Terminal.
LEARN MORE