Businesses Hurt by the Marathon Bombing Can Tap Federal Disaster Loans
By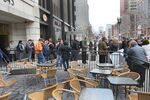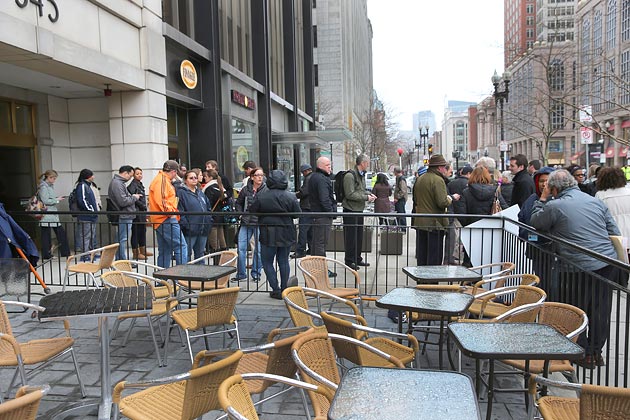 Massachusetts businesses that lost money because of the Boston Marathon bombings are probably planning to take advantage of business interruption insurance, if they have it. What many area entrepreneurs might not be aware of is federal support: a Small Business Administration program that offers low-interest loans to businesses that suffered economic injury as a result of the bombings.
Starting last week, the SBA set up shop at the Boston Public Library in Copley Square, where counselors are advising business owners on their options. For qualifying businesses, the same federal program that covered businesses walloped by Hurricane Sandy will make loans of up to $2 million at rates of 4 percent and terms of up to 30 years. "These are loans to help businesses cover working capital they would have had they not shut down those days," says Carol Chastang, a spokeswoman for the SBA, adding that affected businesses have nine months to apply.
The SBA has opened its disaster loan program to businesses after terrorist attacks before, including the Oklahoma City bombing and 9/11. Chastang says it's too early to guess how many Boston small businesses will apply, in part because it may take some time for owners to realize how hard they were hit. "There are those who think they're OK, then three weeks later will see the effect," she says.
Donna Childs, chief executive officer of Prisere, which helps small businesses prepare for disasters, urges Boston business owners to take advantage of the SBA program and file business interruption claims quickly. They should also realize that "they're under a lot of stress right now," she says. "It's important to be aware of your emotions and to be gentle to yourself," noting the emotional toll the 9/11 attacks took on her when she was running a financial services company in downtown Manhattan.
Michael P. Ross, a Boston city councilor, recently wrote to President Barack Obama to ask Washington to forgive disaster loans made to Boston small businesses. That's unlikely to happen, though the government has provided grants for past disasters, including 9/11 and Hurricane Katrina.