pursuits
Novelty Items for the Berkshire Hathaway Annual Meeting
By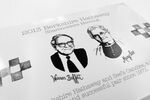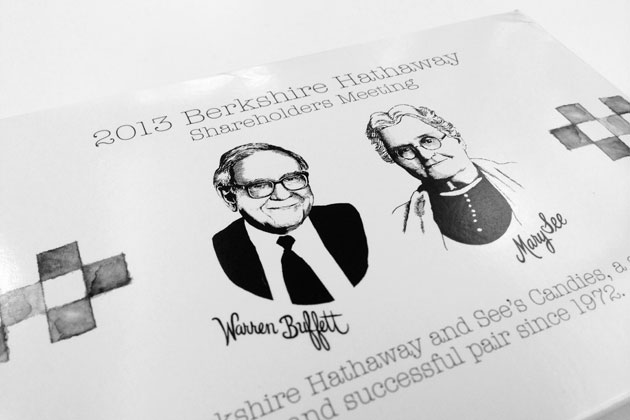 Every year, thousands of Warren Buffett zealots flock to Omaha for the investor-palooza known as the Berkshire Hathaway Annual Shareholders Meeting, happening this year on May 4. The event spawns all sorts of antics, including a variety of limited edition products for the event. This means everything from $8 See's candies with Chairman Warren Buffett's face on the box, to $110 Brooks commemorative running shoes with a caricature of Buffett in sweats in the insole, to $5 Fruit of the Loom "Berky Boxers" with a print featuring Buffett and Vice Chairman Charlie Munger.
We spoke with Brad Kinstler, chief executive of See's Candies, a Berkshire company, about its special edition box of sweets (above), which it will sell at its stand at the meeting for $8.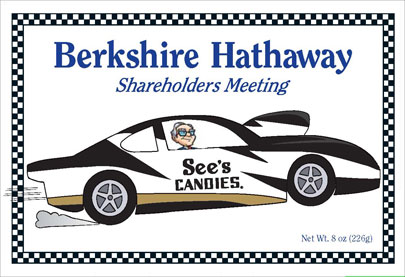 How long has See's designed a novelty box for the annual meeting?
We actually started a special box for the meeting in 2006 or 2007. Shareholders really like souvenir items that have a connection to Warren. For us, that's peanut brittle and fudge, which he eats on stage all day. We start with that. Then there's a theme every year that they want to go with. This year is a historical theme with Berkshire, so we developed a box that commemorates See's and the Berkshire relationship and fits in with the theme of the meeting. I generally will come up with an overall look around September or October and a theme I want on the box and then let the more creative people get that done.
Does Warren Buffett offer any input?
I've sent Warren the draft of the box ahead of time, once in a while, to make sure he does not have a problem with it. He's always OK with whatever we come up with.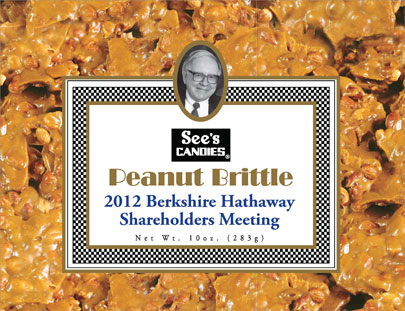 What's been his favorite design so far?
We did a giant brittle box with his face on it. Usually the box has Mary See's photo on it, but we put his photo on it. We did it in a regular size, but did one in a 15-pound size, and called it the Chairman's Snack Pack. Warren went right to the massive box and picked it up and showed it to reporters and was just thrilled with the novelty of that box.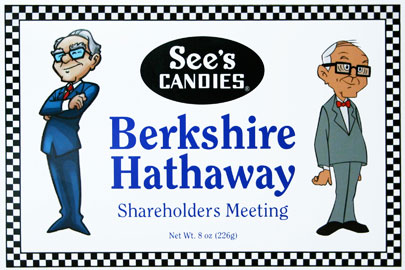 How many special edition boxes do you make?
We also sell the standard line at the meeting—we brought about 12,000 pounds of regular assorteds, nuts and chews and brittles. But we also brought 5,000 novelty boxes. Any left over we bring back to California and sell them there.
Before it's here, it's on the Bloomberg Terminal.
LEARN MORE