MBAs: Meet Bain's New Recruiter
By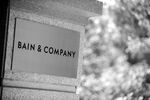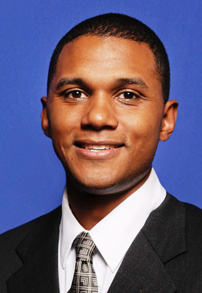 Bain, one of the world's most coveted MBA employers, named Keith Bevans global head of consultant recruiting in April. MBA students are likely to meet him on campus, where he expects to participate in candidate interviews and serve as a main point of contact following the company's formal recruiting presentation.
Last year, Bain hired 25 MBA graduates from the University of Pennsylvania's Wharton School, 23 from Northwestern's Kellogg School of Management, and 21 from Chicago's Booth School of Business, according to data supplied by the schools. Earlier this year, Bain reported that it expects a single-digit percentage increase in new MBA hiring this year. The firm recently opened a new office in Washington, D.C.
Bevans spoke with Bloomberg Businessweek's Erin Zlomek about what job candidates can expect during the interview process. Below are edited excerpts of their conversation.
Glassdoor, a job hunting site, reports that a Bain interviewer once asked a job candidate to estimate how many windows are in New York. The candidate gave an analytical, and believable, answer. What other types of questions might you ask?
That's typically not the type of thing we do in interviews. We don't ask brain teasers or things like, "When did you lead a team and what did you learn from it?"
Typically what we do is set up a business scenario that's from former client work. We describe the past client's situation and ask the candidate how they would approach it. That method gives us a sense of how candidates think, analyze problems, and analyze data. It's much more of an interview discussion than it is an interview question.
Throughout the course of that discussion, we might introduce data, and we might ask the candidate to make estimations. For example, we might ask her or him to estimate a market's size. However, that's not an interview question in and of itself. Clients don't hire us to estimate a market's size. They hire us to make decisions.
What's the best way for an MBA candidate to prepare for an interview?
There are a number of sample case scenarios online through a portal called Connect With Bain that are available to students at the core schools where we recruit. If students are not on one of our core campuses, they can register for those at joinbain.com. We'll look them up and try to meet face to face or do a phone call.
The best way to prepare is to find one or two first-year classmates that are also going through recruiting. The best approach I saw was with a group of four students who met every Saturday for breakfast. One gave the case, one received it, the two others watched, and they did the same thing the next Saturday. That slow, steady practice makes a difference. It makes candidates more comfortable framing things analytically.
Describe your ideal MBA hire.
It's someone who, analytically, is very sharp—everything from the way they study problems to the way they interpret data. It's someone who is assertive and confident and can make a decision. It's someone who is passionate about learning and passionate about results. The ideal candidate also has a grounded perspective and demonstrates humility.
Join the discussion on the Bloomberg Businessweek Business School Forum, visit us on Facebook, and follow @BWbschools on Twitter.