Obama Staffers Are Cool With Capitalism, Too
By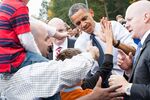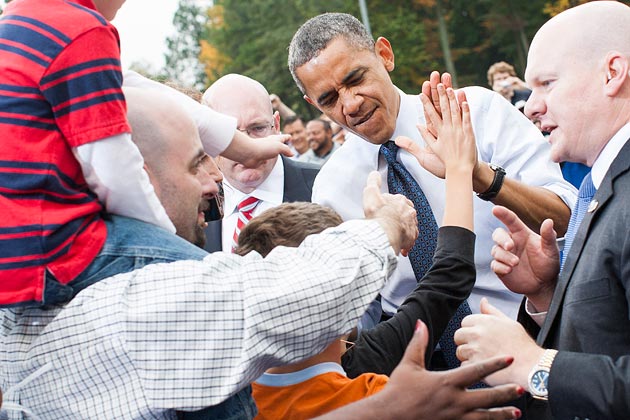 Mitt Romney's campaign for president was mostly spent espousing the idea that starting a business was the maximal expression of valorous, flag-waving American capitalism. He got thumped. But many of the Obama campaign members who helped beat him seem to have taken that message to heart. Although they were aggressively pursued by everyone from startups to Fortune 500 companies, a surprising number of Obama staffers passed up these offers to hit the lecture circuit or start their own businesses.
The latest entrant, announced this morning, is Precision Strategies, a strategic consulting firm led by three veterans of the reelection campaign: Stephanie Cutter, Jen O'Malley Dillon, and Teddy Goff. Their pitch, according to a company memo, is to do for corporations, advocacy groups, and political candidates what they did for Obama in the campaign: strategic planning, branding, and crisis management, with an emphasis on grassroots mobilizing and data analytics.
"What the campaign did really well was try to reshape the role that people have in politics," says Goff, who was the digital director for Obama. "I believe that's a process that's going to happen in sector after sector. The ordinary person is going to get more empowered and connected because of technology. And the process of meeting these newfound expectations, trying to cultivate these relationships, and giving people things to do and ways to grow the brand is going to be a fairly important business challenge."
The firm will have offices in New York and Washington, D.C., and has already begun lining up clients (none of which Precision was ready to name). But the client list of a firm like Blue State Digital, another tech-minded outfit stocked with former Obama staffers, is probably a good indication of what to expect: everything from HBO to Ford Motor, to the Green Bay Packers, with Democratic politicians such as Massachusetts Senator Elizabeth Warren sprinkled in.
So why heed the Romney message and build a business (though presumably one with a more robust appreciation for taxpayer-funded infrastructure) instead of going to work for a corporation?
"We all have just spent a couple years working for President Obama," Goff says. "It's hard to imagine a better boss. Starting one's own business and doing consulting is a great way to not have one."
Before it's here, it's on the Bloomberg Terminal.
LEARN MORE