NYU Prof: How to Spot a Dishonest Company
by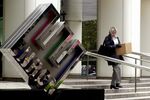 New York University business school professor David Yermack routinely teaches students how executives and major corporations have managed to skirt the law.
By exposing students to questionable legal and ethical behavior, he says, the goal is to help them "formulate their own response when they encounter similar situations."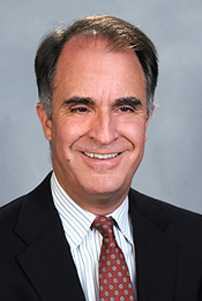 MBA students everywhere can now catch a glimpse of Yermack's in-class approach. His latest paper, co-authored with two associates from the Swiss Institute of Banking & Finance and circulated last month on the National Bureau of Economic Research website, is titled "Smokescreen: How Managers Behave When They Have Something to Hide."
The paper looks at 216 U.S. companies accused of price fixing by antitrust authorities and highlights the common actions that led up to the discovery of each. The scenarios outlined in the paper are similar to those that frequently pop up in Yermack's Restructuring Firms & Industries class at NYU's Stern School of Business. Often his class enrollment consists of about 60 percent MBAs and 40 percent law students.
Yermack and his co-authors found that companies that engaged in price-fixing cartels frequently smoothed their earnings. They often reclassified business units to make year-over-year comparisons more difficult. They also had a 50 percent higher incidence of restatements and changed auditors less frequently.
What Yermack said he found most compelling in his research were the actions surrounding board appointments and resignations. The authors found that directors retire and resign more often in cartel businesses and those businesses are more likely to allow the number of their board members to shrink. When cartel companies do replace directors, they tend to favor candidates either busy with other board appointments or based in foreign countries, which hinders their ability to monitor activity closely.
If there's one thing Yermack laments about his class, it's that he rarely gets to see how his students respond when faced with such scenarios five to 10 years down the road in their careers. The pervasive question in class, however, and what he hopes will nag them in the future is, "How do you react if you are one of the only honest players in an industry where everyone else is ganging up on you?"
Join the discussion on the Bloomberg Businessweek Business School Forum, visit us on Facebook, and follow @BWbschools on Twitter.
Before it's here, it's on the Bloomberg Terminal.
LEARN MORE