New Met Galleries Mean Fewer Blockbusters, Gift Shops
undefined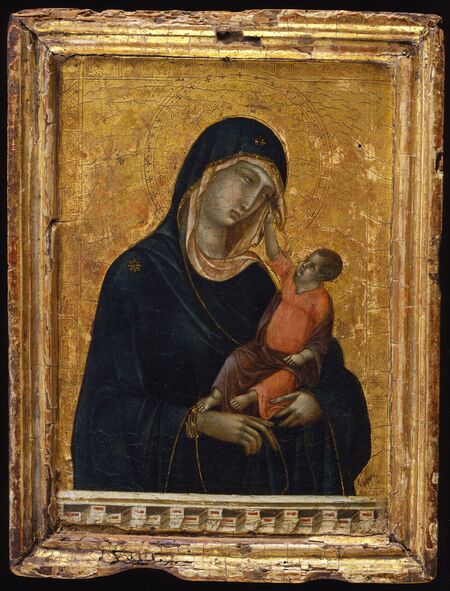 I was immersed in Velazquez's "Portrait of Duke Francesco I d'Este," now on view at New York's Metropolitan Museum of Art, when someone grabbed my arm.
An excited Keith Christiansen, head of the Met's European Paintings department, pulled me down the hall to a boarded-up entrance and unlocked the door. It almost felt illicit as we stepped inside.
Here were the expanded and renovated galleries for European paintings. Changes are subtle yet magisterial. Walls are all neutral grays. Mismatched hardwood, cork, carpeted and terrazzo floors are now uniform parquet.
Some pictures were still leaning against the walls. It was clear that the additional space has created an airier and more natural sense of flow, revealing the interconnectedness among movements, nationalities and painters.
The galleries have been entirely rethought in terms of convergences and themes. Rooms are devoted to portraits from the Netherlands. Goya, as he was in his own day, is placed at the intersection of Spanish and French painting.
Sculpture and decorative arts are interspersed with related pictures.
The biggest modification is that the suite of 2nd-floor temporary exhibition rooms known as the B Galleries has been commandeered by Christiansen and returned to the permanent collection.
More Paintings
The changes add about one-third more real estate, allowing the number of European works from the 13th through the 19th centuries on view to increase to about 600 from 450.
And when the galleries reopen to the public on May 23, about 20 loans, including works by Botticelli, Cranach, van Eyck, Magnasco, Poussin and Rubens, will enhance the Met's holdings.
Christiansen has been dreaming of this for years. After the Met's Greek and Roman Galleries reopened in 2007, he sent an e-mail to then-director Philippe de Montebello: "Spectacular! When is it our turn?"
The renovation is a bold, sweeping move that will limit the scope and number of temporary blockbuster shows the Met can concurrently mount. When I expressed my concern, Christiansen said, "We've come to the conclusion that we mount so many important shows that we are in competition only with ourselves." He added that it's high time the Met put its European paintings collection first.
The overall effect is familiar yet new. When De Montebello visited, he told Christiansen: "I didn't know where I was -- the Prado? The Hermitage? Bravo!"
The biggest surprise was no gift shop. That last B gallery, perhaps now one of the most beautiful rooms in New York, holds all of the Met's Vermeers.
The renovated and expanded European Paintings Galleries open May 23 at the Metropolitan Museum of Art, 1000 Fifth Ave. Information: +1-212-535-7710; http://www.metmuseum.org.
(Lance Esplund is U.S. art critic for Muse, the arts and leisure section of Bloomberg News. The opinions expressed are his own.)
Muse highlights include Rich Jaroslovsky on Gadgets and Jason Harper on cars.
Before it's here, it's on the Bloomberg Terminal.
LEARN MORE