CEOs Hit the MBA Graduation Speaking Circuit
by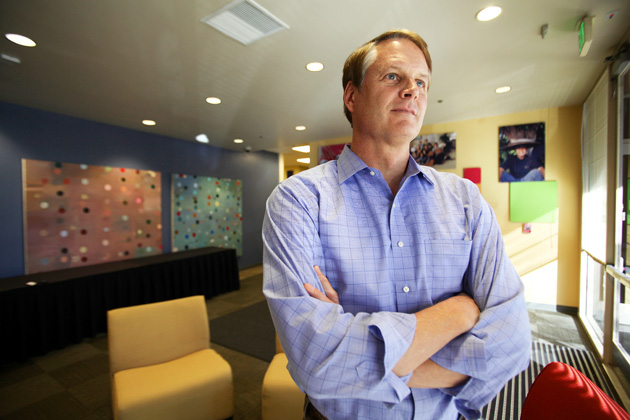 Ebay Chief Executive John Donahoe will deliver the 2013 commencement address at Stanford University's Graduate School of Business on June 15, the school reported on May 1, rounding out a long list of CEOs hitting this year's B-school graduation speaking circuit.
Others include GM's Dan Akerson, who will be at Notre Dame's Mendoza College of Business on May 18; Mark Thompson, CEO of the New York Times Co., who will speak at the Columbia Business School on May 19; Doug Parker, CEO of US Airways, who will speak at Vanderbilt's Owen Graduate School of Management; and Johnson & Johnson CEO Alex Gorsky, who will speak to graduates of the executive MBA program at the University of Pennsylvania's Wharton School on May 11.
Harvard Business School, which last year had Facebook Chief Operating Officer and alumna Sheryl Sandberg speak to graduates, has not yet announced its speaker.
Elsewhere, a handful of active CEOs are reaching a wider audience with their addresses. Twitter's Dick Costolo was selected to deliver the university-wide commencement address at the University of Michigan on May 5, as was Dropbox's Drew Houston, who will speak to MIT graduates June 7. Oprah Winfrey will speak to Harvard University grads on May 30, Newark (N.J.) Mayor Cory Booker speaks at Yale University on May 19 and Cornell University on May 25, and President Obama will deliver three commencement addresses: at Ohio State University on May 5, Morehouse College on May 19, and the U.S. Naval Academy on May 24.
Join the discussion on the Bloomberg Businessweek Business School Forum, visit us on Facebook, and follow @BWbschools on Twitter.
Before it's here, it's on the Bloomberg Terminal.
LEARN MORE