Canada Says 'No Thanks' to Chevron Pollution Suit
Paul M. Barrett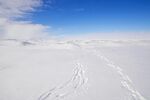 Residents of the Ecuadorian rainforest looking for a place to enforce their $19 billion oil-pollution judgment against Chevron may have to scratch Canada off their list. A judge in Ontario said in a May 1 ruling that the plaintiffs in the epic two-decade-old lawsuit should go elsewhere.
In February 2011, New York plaintiffs' attorney Steven Donziger engineered the extraordinary verdict against Chevron in a provincial trial court in Ecuador. Although the Ecuadorian judiciary has upheld the judgment on appeal, and the country's president, Rafael Correa, has strongly backed Donziger and his clients, Chevron has vowed never to pay a dime of the verdict. The San Ramon, Calif.-based energy giant contends that the trial in Lago Agrio, Ecudaor, was itself contaminated by bribery, falsified evidence, and ghostwritten court documents. Since Chevron has no assets in Ecuador to speak of, Donziger's team has filed fresh suits in Canada, Argentina, and Brazil, seeking the assistance of courts in those countries to seize and sell off Chevron ships, refineries, and pipelines.
Ontario Superior Court Justice David Brown said, "no thanks," in reply to the invitation to adjudicate the bitter claims and counterclaims. Brown said that Chevron Corp., the parent corporation and main defendant in Ecuador, doesn't directly own assets in Canada; instead, the company controls its facilities there via subsidiaries.
Beyond that technical point of corporate law, Brown made it very clear that he wanted no part of the seemingly endless legal mud-wrestling that has characterized the Ecuadorian case. The alleged pollution occurred in the 1970s and 1980s, when Texaco operated in a jungle region known as the Oriente. Chevron, which  acquired Texaco in 2001, has maintained that Texaco cleaned up the oil sites it was contractually obligated to address and that remaining pollution is the responsibility of the Ecuadorian national oil company, Petroecuador.
"Chevron is on record saying: 'We will fight until hell freezes over and then fight it out on the ice,'" Brown noted near the end of his 42-page ruling. "While Ontario enjoys a bountiful supply of ice for part of each year, Ontario is not the place for that fight. This is not to say that a court should acquiesce in the face of rhetorical sabre-rattling by a defendant. Far from it. Important considerations of international comity accompany any request for the recognition of a judgment rendered by a foreign court. But, this very unusual case has a long history from this receiving court can measure the practical consequences of dedicating its resources to such a fight. The evidence disclosed that there is nothing in Ontario to fight over…. In my view, the parties should take their fight elsewhere to some jurisdiction where any ultimate recognition of the Ecuadorian judgment will have a practical effect."
The plaintiffs immediately said they plan to appeal. "It cannot be right that a multinational company that operates entirely through subsidiaries is immune from enforcement of a judgment in Canada, particularly where the subsidiary is 100 percent-owned and provides some of the billions of dollars that Chevron pays out in dividends each year and even more billions in share buybacks," Alan Lenczner, the lead lawyer in Toronto for the plaintiffs, said in a statement.
The United States, Chevron's home and the most obvious third country in which the plaintiffs might ordinarily be expected to try to enforce their Ecuadorian judgment, appears to be unavailable for that purpose. That's because Chevron has Donziger on the defensive in the U.S. The company is pursuing a civil-racketeering suit against the New York lawyer in federal court in Manhattan. Judge Lewis Kaplan has scheduled a trial in for later this year. In a series of blistering preliminary opinions, Kaplan has said that he finds very plausible Chevron's allegations that Donziger won his historic victory by means of fraud.
Donziger has denied wrongdoing. The litigation, having long ago achieved Dickensian proportions, shows no sign of abating anytime soon.
Before it's here, it's on the Bloomberg Terminal.
LEARN MORE