Twitter Wants Small Businesses to Buy DIY Ads
By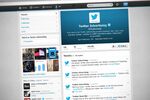 Four years ago, Twitter co-founder Biz Stone said the company wasn't planning to sell advertising to make money. That plan didn't last long. The following year Twitter began selling "promoted tweets"—sounds much daintier than "ad," right?—for a handful of big brands. And last year the site started a limited program to let select small businesses create their own Twitter ads on an invitation-only basis.
Twitter has now opened its self-service ad platform to all U.S. users. The move was announced at the TechCrunch Disrupt conference and, naturally, on Twitter:
Many small businesses have made smart use of Twitter for marketing without giving the company a cent. The new do-it-yourself ads give business owners another tool to reach customers, particularly on their phones and tablets. "Potentially there's a lot of opportunity for small businesses to target people on the go using Twitter, because Twitter's audience is very mobile-based," says Clark Fredricksen, vice president at New York City-based research firm EMarketer.
Unleashing self-serve ads will boost revenue ahead of Twitter's widely anticipated IPO, which co-founder Jack Dorsey said recently the company is "not even thinking about." (Perhaps in the same way Twitter wasn't considering an ad-based business model.) EMarketer estimates that Twitter's ad revenue will double this year to $583 million and approach $1 billion in 2014. Self-service advertising tools "dramatically increased revenue and helped drive growth for both Google and Facebook," Fredricksen says.
The self-service ads can be targeted to Twitter users based on their interests, location, what device they're using, and gender (yes, Twitter usually knows). Facebook has a wider audience and offers advertisers more precise demographic targeting. Google ads reach people at the moment they're looking for something. Twitter recently let advertisers target people by keywords in their tweets, though it's less clear how valuable that is to marketers compared with search advertising. The word "jeans" appearing in a tweet doesn't signal the same intent to buy that searching for "jeans" on Google does, Fredricksen points out.
"Google is far and away the biggest recipient of ad dollars from small businesses online and businesses looking to reach people showing some intent to purchase," he says. "Ultimately, most small businesses will likely continue to put the bulk of their digital ad dollars with Google."
Still, opening up DIY ads lets Twitter increase revenue without the corresponding investment in sales staff needed to handle the kind of full-service campaigns big brands and ad agencies buy. That expertise, after all, was one of the reasons why Biz Stone once said an ad model wasn't in Twitter's future: "There are no people at Twitter who know anything about advertising or work in advertising," he told Reuters back in 2009, "so we don't have anyone there to make or take those calls." Though Twitter now has plenty of those people, businesses that want to pay to reach Twitter's users no longer need to go through them.