business
The Key to Managing Change
Phil Buckley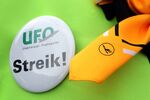 Constant change is a business reality, and organizations must continually adapt to their environments to stay competitive or risk becoming obsolete. That is why the ability to incorporate big changes into the DNA of an enterprise while driving operating results is a much-sought-after competency.
Five key questions are helpful in determining the likelihood that a major change will succeed or fail: How is the vision different, better and more compelling? Are the leaders personally committed to the change? Does the organization have the capacity to make the change? How ingrained is the current culture? And will the change actually deliver the identified outcomes?
What organizations get the thumbs up on their ability to change? Based these five key questions, Cisco Systems, Citrix Systems, and eBay are some companies that make the grade. Cisco's leaders and team members have demonstrated the skills and agility to maximize the value from the projects they lead. The company has put in place simplified approaches and tools, business results measurement, integration of change practices into operating structures and processes, clear accountability for results, consistent standards, and peer learning.
Citrix, meanwhile, is building a change-management capability in which leaders' and team members' confidence and ability to lead change are enabled by real-world examples, coaching, and employee-designed workspaces. And eBay's founding values remain touchstones for leaders and team members as they rethink and expand their consumer and business offerings. A fast-paced culture driven by personal accountability for results advances their mission of enabling commerce.
Organizations that fail to change are typically plagued by protracted transitions and increased costs. Take Lufthansa Airlines: Since it announced the details of an aggressive cost-cutting program in February 2012, the airline has not demonstrated the skill or culture to execute its plan effectively. Alienated employees have waged ongoing strikes that have inconvenienced customers and increased costs.
As the pace of change continues to increase, an organization's change capability will become a greater requirement for sustainable performance. The organizations that are investing in these capabilities are more likely to capitalize on future opportunities. Is your organization one of them?
Before it's here, it's on the Bloomberg Terminal.
LEARN MORE