Time to Sell? Setting a Price for Your Cash Business
by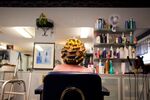 Question: I have a four-year-old hair salon and would like to sell it. How do I set a price on this kind of cash business? Is it based on annual sales?
Answer: Small businesses typically sell based not on sales revenue but on a multiple of something called "seller's discretionary earnings" (SDE), which is a calculation of the total financial benefit that the owner derives from the business each year.
That multiple can range from 1 times SDE to 4.5 times SDE, says Ron Hottes, president of Los Angeles business broker BusinessTeam. The exact figure will depend on how capital-intensive the business is and how dependent it is on its owner. In order to calculate your SDE, you'll need your profit-and-loss statements and recent tax returns.
Start with the salon's net income before taxes and add interest, depreciation, and amortization. Then add in the benefits you pay yourself out of your business income. That would include items like your salary, health and retirement benefits, and any perks you get, such as travel or use of a company car. The figure you get when you add up all those things is your discretionary earnings; it reflects what a new owner could expect to get from the business annually.
A salon is likely to sell for about 1.5 times SDE to 2 times SDE, says Julie Gordon White, chief executive of BlueKey Business Brokerage M&A in Berkeley, Calif.
If you are the only operator at your salon, it will be a tough sell and will likely fetch a lower multiple because clients are attracted specifically for your services. If you don't plan to continue working there, a new owner will have a difficult time retaining your existing customers and may not be successful unless she has a loyal client base that will follow her to your location.
If your business is not profitable, it will be worth only the liquidation value of your assets, such as equipment, furniture and inventory, Gordon White says. "Remember, liquidation value does not mean what you paid for the assets, but what you'd get if you sold them today on Craigslist."
If you have to resort to holding an asset sale and closing your doors, it will be important for you to get released from any lease obligation you have. "If you signed a three-year lease last year and you're on the hook for $2,000 a month, no landlord will let you out of that," Gordon White says. "You may have to find another tenant who will sublease the space from you."
That won't be tough if your salon is in a desirable location. But your landlord will likely have to approve any tenant you find to sublet; even then, you'll still be legally obligated on the lease if the sublessor defaults.
Send more questions on challenges you face in your business. I will interview experts and distill their insights into answers.
Before it's here, it's on the Bloomberg Terminal.
LEARN MORE