Harvard Gets $50 Million Gift for Life Sciences Initiative
Louis Lavelle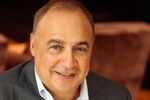 A $50 million gift from the family of a Russian-born billionaire will create a program at Harvard University to speed the development of scientific discoveries that can lead to cures for disease and fund a life sciences fellowship at Harvard Business School.
The money comes from the Blavatnik Family Foundation, headed by Len Blavatnik, chairman and founder of closely held Access Industries Holdings. Blavatnik, an HBS alum who owns 14 percent of LyondellBasell Industries, the world's largest producer of polypropylene, has a net worth of $15.1 billion, according to Bloomberg News.
The new program, called the Blavatnik Biomedical Accelerator, will identify promising early-stage technologies and prepare them for licensing to companies and commercial development, according to a statement from Harvard. It follows the university's first Biomedical Accelerator Fund, created five years ago and funded in part by the Blavatnik Family Foundation, which has helped finance 37 projects, half of which have biopharmaceutical partners or resulted in the creation of new companies.
Isaac Kohlberg, Harvard's senior associate provost and chief technology development officer, says the new program will expedite the flow of Harvard inventions into the marketplace. "Some of the most important therapies and technologies in existence today originated from alliances between academia and the life sciences industry," he said in the statement, "and we look forward to many more in the years ahead."
The fellowship will provide MBA students at Harvard Business School with experience in life science entrepreneurship through exposure to the projects supported by the accelerator. HBS Dean Nitin Nohria says it will enhance the university's commitment to innovative research and entrepreneurship.
"With student interest in entrepreneurship at an all-time high, and with the resources of the university's Innovation Lab and HBS's Arthur Rock Center for Entrepreneurship at the ready, we are well positioned to make the most of this generous gift," Nohria said in the statement.
Join the discussion on the Bloomberg Businessweek Business School Forum, visit us on Facebook, and follow @BWbschools on Twitter.
Before it's here, it's on the Bloomberg Terminal.
LEARN MORE