business
The Best Undergraduate B-Schools for Sustainability
Geoff Gloeckler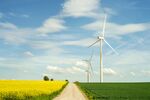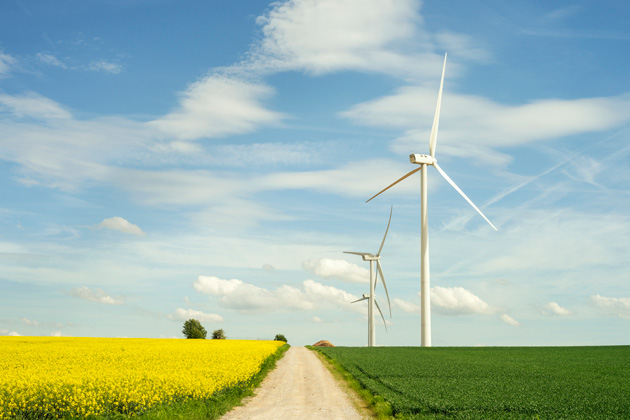 As part of the 2013 Best Undergraduate B-Schools ranking, Bloomberg Businessweek asked undergraduate business students from the Class of 2013 to tell us, via an online survey, about the full range of their business school experience, from getting in to getting a job. One section of the survey singled out specific aspects of the business program and asked the students to grade them on a scale from A to F. Over the next few weeks, we will publish the top 10 B-schools in each of 10 specialty areas, from accounting to sustainability, culminating with publication of the entire undergraduate specialty ranking, including each of the 124 ranked schools.
Today we look at sustainability, an area of focus that has proven to be very important to the millennial generation. At the top of the list is American University's Kogod School of Business.
At Kogod, sustainability plays an important role in life both inside and outside the classroom. The school's new vision reflects this focus: "The American University Kogod School of Business is committed to the belief that profit and purpose are not at odds." Upper-level undergrads can take a course called Sustainability Systems, which looks at legal, regulatory, and policy issues that relate to the concept of sustainability across business, science, and policy. Last fall, Kogod hosted a "Future in Sustainability Real Estate" panel, and the 2012 Kogod Case Competition focused on increasing energy efficiency.
The business school building boasts a green roof, and many of the school's professors are Green Teachers, a certification awarded by the university for faculty who commit to environmentally friendly practices such as assigning e-books rather than traditional printed textbooks, administering quizzes and tests via Blackboard instead of on paper, and urging students to take notes on laptops.
On the university level, cafeterias on campus got rid of trays after students demonstrated that by removing them, the amount of food waste and dishes used per person were significantly reduced. In addition, many students and faculty participate in the university's "Bike to Work" initiative.
The College of William & Mary's Mason School of Business and Seattle University's Albers School of Business & Economics follow American in the sustainability ranks.
Top Undergrad Business Schools for Sustainability
| | | |
| --- | --- | --- |
| 1. | American (Kogod) | 1.16 |
| 2. | William and Mary (Mason) | 1.18 |
| 3. | Seattle (Albers) | 1.20 |
| 4. | Santa Clara (Leavey) | 1.301 |
| 5. | Notre Dame (Mendoza) | 1.308 |
| 6. | Colorado (Leeds) | 1.31 |
| 7. | Babson | 1.314 |
| 8. | Texas-Dallas (Jindal) | 1.32 |
| 9. | Illinois | 1.134 |
| 10. | Loyola Marymount | 1.35 |
Methodology: The ranking is based on student responses to the question asking them to rank their program's sustainability offerings. Points are awarded for each response—one point for an A grade through five points for a grade of F—and then averaged for each school. If a student did not have exposure to the area in question, they could answer NA, and their response was not included. The ranking is based on the average; schools with the lowest average are ranked the highest. The average sustainability score for all 124 undergraduate business schools in the ranking was 1.66.
Join the discussion on the Bloomberg Businessweek Business School Forum, visit us on Facebook, and follow @BWbschools on Twitter.
Before it's here, it's on the Bloomberg Terminal.
LEARN MORE