Wall Street Puts Retirement at Risk
Apollo and other firms spice up the portfolios of annuity providers
by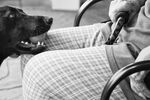 Until April 2011, Patrick "Pete" Dodd, a former money manager at Liberty Life Insurance in Greenville, S.C., invested customer premiums in what he calls a "squeaky clean" portfolio: bonds backed by state governments and blue chip corporations. Then Athene Holding, a company funded by private equity firm Apollo Global Management, acquired Liberty and changed its investment strategy. Now the unit's holdings include securities backed by subprime mortgages, time-share vacation homes, and a railroad in Kazakhstan. "When you look at the business model these guys use, where they're substantially increasing the risk in the bond portfolio, sooner or later, in my opinion, that has to come home to roost," says Dodd, who helped manage $4 billion before the sale to Athene.
Wall Street firms such as Apollo, Goldman Sachs Group, Harbinger Group, and Guggenheim Partners are acquiring life insurance companies that specialize in retirement savings products known as fixed annuities. They're shaking up a staid industry with investments in everything from the Los Angeles Dodgers baseball team to the kind of mortgage-backed securities that cratered during the financial crisis.
The newcomers are meeting resistance from some state insurance regulators, accustomed to plain-vanilla portfolios, who have warned about exposing policyholders to greater risk. "Their focus is on maximizing their immediate financial returns, rather than ensuring that promised retirement benefits are there at the end of the day for policyholders," Benjamin Lawsky, New York State superintendent of financial services, said in a speech on April 18.
The money managers say their investments are no more dangerous than those of traditional insurers and that they're managing them with a long-term view. While some of Athene's investments are unorthodox, "our portfolio is less risky than traditional life-insurance companies," says Bermuda-based Chief Executive Officer James Belardi.
Guggenheim's insurance units bought part of the Dodgers last year, when Guggenheim CEO Mark Walter led a $2 billion purchase of the baseball team. Its insurance arms invested about $100 million, according to a person close to the company who spoke on condition of anonymity because of Major League Baseball confidentiality rules. Guggenheim plans to remain in the insurance business for a long time, and invests customers' premiums conservatively, says Michael Sitrick, a spokesman.
Investing premiums in a baseball team is "a little odd," says Nick Gerhart, the insurance commissioner for Iowa, one of five states that oversee Guggenheim insurance units. Later this year, Gerhart is expected to begin considering whether to approve Apollo's biggest insurance takeover yet—its $1.8 billion agreement to buy the West Des Moines-based U.S. operation of London-based Aviva. "This move from private equity into insurance is relatively a new phenomenon, and I don't know how many regulators have even spent time thinking about it," says Gerhart.
By routing some of their insurance units' investments to funds managed by the parent company, the Wall Street firms can generate fees. Athene, for example, put about a third of its $15.8 billion in assets into Apollo funds, paying management fees to Apollo. Harbinger Group, controlled by Philip Falcone's Harbinger Capital Partners, entered the insurance business in 2011 when it bought Fidelity & Guaranty Life Insurance, an annuity provider in Maryland, from London-based Old Mutual. Harbinger soon sought to transfer $3 billion of the Maryland firm's business to an insurance company it owns in Bermuda, according to Securities and Exchange Commission filings. About $1 billion would be managed by Falcone's hedge fund firm and invested in junk bonds. Maryland regulators rejected the proposal to shift the assets last year. Since it made the original proposal to Maryland, Harbinger Group has changed its strategy, says Phil Gass, a managing director, adding that it owns fewer junk-rated securities than most insurers.
Lawrence Rybka, CEO of ValMark Securities, a wealth-advisory firm, says his firm won't sell the new insurers' annuities, in part because the providers' financial-strength ratings from A.M. Best, a credit-rating company that focuses on the insurance industry, aren't high enough. His Akron-based company's liability insurance won't pay for his defense if he's sued by a client who buys an annuity from a company with less than an A rating that later fails, he says.
With a typical annuity, a customer hands over her retirement nest egg to an insurance company in exchange for a promised future stream of payments. The insurer invests the money and gets to keep any earnings beyond what's guaranteed to the policyholder. If the bets backfire and the insurance company fails, some losses may be borne by customers and state guarantee funds, Rybka said. "The long-term interests of policyholders are not in alignment with the short-term interests of private equity," Rybka says. "It's a heads-I-win, tails-you-lose game."
Before it's here, it's on the Bloomberg Terminal.
LEARN MORE