Corporate Sponsorship Is a Broadway Hit
Money, money, money! Corporate benefactors are on the rise on the Great White Way
Rebecca Milzoff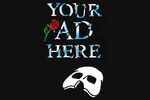 During a recent commercial break from the warbling singers of The Voice, you might have caught an ad featuring Motown Records founder Berry Gordy, riding statesman-like in a white Chrysler 300 Motown Edition. The cinematic spot follows Gordy, 83, as he and his Chrysler soar from his label's original Hitsville U.S.A. building in Detroit to the Lunt-Fontanne Theater in New York, home of Gordy's new Broadway show, Motown: The Musical.
Motown, which opened on April 14 to strong advance ticket sales—it's the eighth-highest-grossing show on Broadway—has forged an unprecedented deal between a musical and a corporate sponsor. Two years ago, Motown began talking with Chrysler, a company "in the business of selling cars, but also in the business of celebrating Detroit," says producer Kevin McCollum. Since then, Chrysler, which in 2011 rebranded itself "Imported from Detroit," has contributed an estimated $6 million to $8 million to promote Motown, with $2 million toward ads alone. "Regardless of my passion for Motown music … I would not have pushed a tie to [the show] if there wasn't this new Chrysler story," Olivier François, chief marketing officer at Chrysler, told the New York Times. Ilene Rosen, associate chief operating officer of SpotCo, an arts ad agency that worked on the Chrysler-Motown partnership, points to the deal's rarity. "This pairing came from the top level of the company, and so the show didn't have to pitch itself," she says.
Corporate sponsors aren't a new phenomenon on Broadway. A glance down 42nd Street reveals the American Airlines Theater and the Foxwoods Theater, formerly the Hilton Theater and, before that, the Ford Center for the Performing Arts. After years of economic constraint, felt acutely in the arts, such partnerships between brands and shows are resurgent. "We're really lucky to have this big company behind us," says Arielle Tepper Madover, a producer of Annie, sponsored by Pedigree. The pet food company is paying for a wide range of promotions focused on the show's dog-rescue message, from an NBC special, Annie's Search for Sandy, to a $2-per-ticket donation to the Pedigree Foundation, which has raised more than $500,000. "We're thrilled to help bring the story of dog adoption to Broadway," says Jeff Hingher, senior brand manager of Pedigree.
"They're like mini marriages," says Scott Moore, president of AKA, a Broadway marketing firm, of pairing shows with corporate sponsors. "Big outside brands are interested in speaking to the same kind of audiences we are, which are quite often fairly highly educated and with high income." AKA is currently working on the musical adaptation of Roald Dahl's Matilda, which is sponsored by Penguin Books, the publisher of Dahl's canon. Penguin is set to release a new edition of the children's classic with the Broadway show branding. "That's just the tip of the iceberg" in terms of their sponsorship efforts, Moore says.
Beloved brands such as Matilda and Annie tend to attract official sponsors more readily, says Moore. "Fourteen million theatergoers go to Broadway shows every year," McCollum says. "Corporations realize that power." American Airlines, Motown's official airline and a sponsor of Annie, sees its Broadway partnerships as a way to support the arts while "connecting with our customers—our domestic and international travelers—and sharing their interests," says Jim Carter, a managing director in its sales department.
Unlike a television show or film, a play can't so easily slip a product placement into a scene. But as shows become more contemporary, brand mentions can feel natural. This may trigger a reverse partnership effort, with products written into lyrics and then pursued as sponsors, as another show Moore is working on did. "Broadway shows don't always give you the perfect platform for holding a bottle of Tide," says Moore. "Though I'm sure many producers would be happy to have a song in their show about how wonderful Tide is."
Before it's here, it's on the Bloomberg Terminal.
LEARN MORE