Venture Capital Firms Are Disappearing. Why Do VCs Think Things Are Looking Up?
By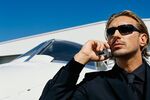 There's a discordant note in a quarterly survey of venture capitalist confidence published today by University of San Francisco professor Mark Cannice: VC confidence for the next six to 18 months increased for the third consecutive quarter, despite evidence that venture investors might not have so much to be confident about.
Venture capitalists invested less money in fewer deals during the first quarter of 2013 than in any period since the third quarter of 2010, according to a Dow Jones VentureSource survey released last week. Exits weren't much better, as IPOs and mergers and acquisitions for venture-backed companies also lagged.
More startling, as these things go, is the number reported to Cannice by Elton Sherwin, founder of private equity firm Ridgewood Capital's Palo Alto office: "There appears to be over 400 venture capital firms that are either inactive (stopped investing) or have quietly gone out of business," Sherwin wrote in response to Cannice's survey.
That number jibes, more or less, with data from fund-of-funds Flag Capital, which found that 86 U.S. venture capital firms were active in 2012, down from 441 in 2000. The National Venture Capital Association's FAQ page has a different set of numbers, but they also show a decline.
So what's with the VC confidence? "Where the rubber hits the road, if the portfolio firms are doing well, venture capitalists are going to feel good about where they're going," says Cannice. "From their point of view, as long as the products they're creating are doing well, they feel like they can wait for the broader context of, say, the IPO market to improve."
As for why the venture capital shakeout hasn't slowed the proliferation of new startups, Sherwin had an answer: "This seems to be driven by three trends: increased angel activity, increased corporate venture investing, and continuing lowering of the cost to start a software [as a service] business. The movie, The Social Network, may also have helped."
Before it's here, it's on the Bloomberg Terminal.
LEARN MORE