Google Routs AVG in Toolbar Scam Crackdown
Jeff John Roberts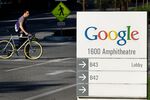 A cryptic blog post from Google last week took aim at "bad apples" among its advertising partners and demanded pre-approval for certain software offerings that want to use Google advertising services. It was hard at first to discern the target of the mysterious message, but now it's pretty clear that Google fired a shot across the bow of security site AVG and others that might be tempted to trick people into installing unwanted products.
The dispute between Google and its "bad apples" involves technical details but fundamentally, it's about crummy products designed to force-feed ads.
In the case of AVG, it worked like this: When people downloaded its free security software, they automatically received a "safe search" product (unless they were alert enough to uncheck a box during the download process). The unwanted product then installed itself on their browser toolbars as a default search engine. It also—and this is the critical part—served as a platform for AVG to collect money by showing ads, and proved about as easy to uninstall as resigning from the French Foreign Legion.
Veteran tech writer Emil Protalinski was first to report AVG's hijinks, calling it last summer the "worst foistware I've ever seen." Since then, investor site Seeking Alpha warned that AVG's aggressive tactics to get ad revenue would lead Google, which supplies ads to AVG through its AdSense program, to take action. The search giant apparently decided it could do without AVG and, in its new policy announcement, explained: "For example, in the last 90 days, we have seen over 100,000 complaints about software that changed users' browser settings or about toolbars that they couldn't uninstall. We want to avoid these kinds of bad user experiences."
Seeking Alpha also warned that if Google jilted AVG, the site would be forced to live on Yahoo! ad revenue—which would bring in less money. This prospect appears to have had its intended effect on AVG.
The outgoing chief executive officer of AVG, JR Smith, explains in a phone interview that its "safe search" product is no longer bundled in a way that forced consumers to opt out. He adds that AVG recently signed a new two-year deal with Google and says it has complied with all the company's conditions.
"They'll send you default letters and kick you off the network," says Smith, adding that Google takes tough lines to promote a clean ad ecosystem.
Google, in response to a request for comment, would only repeat its policy announcement. Yahoo did not respond at all.
Google's new policy aims to rein in AVG-style tactics by forcing software that uses its ad services to provide "one-click uninstall" and to go through a Google approval process. In the bigger picture, the policy appears to be part of a bigger effort by Google to clean up scammy ad practices involving toolbars.
While toolbars have legitimate uses, they can also be vehicles for mischief. In addition to AVG, other public companies such as Babylon have acquired reputations  for malware; the latter offers a translation program, but the installation process can also lead to browser hijacking. Some techniques are even nastier.
Certain scams typically invite users to download a program such as "Find out who unfriended you on Facebook" but really serve to inject unauthorized ads. One example is Sambreel, a notorious ad outfit that forced its way onto the webpages of the New York Times and other prominent publishers last year; the hijacked ad space likely cost the Times and others millions in lost revenues. Even Google itself has been a victim through its YouTube video site.
An executive at a major publisher forwarded new screenshots this month, like the one below, which shows how a "Browse to Save" toolbar device (which claims to find deals for shoppers as they search the Web) has used a Sambreel product to take over YouTube's ads.
According to the executive, who did not want to be named, Google is doing the right thing but faces an uphill battle. While it can whip sites like AVG into line, sleazy actors will—unlike companies—simply shop around for another ad exchange to do the dirty work. He said that some exchanges, which act as trading houses for digital ad inventory, often turn a blind eye to bad advertisers so long as they bring in money. In this bigger picture, Google appears to be trying to raise the bar in the industry in order to prevent a crisis of confidence in the online ads that are its lifeblood.
The toolbar policy comes at a critical juncture for the online display ad industry. On one hand, the industry recently suffered another black eye from a botnet scandal and may be losing ground to the current mania for native advertising. On the other hand, Google, AOL, Facebook, and others are developing a sophisticated suite of programmatic ad tools that could make the industry more efficient than ever before.
Also from GigaOM:
Will Google Become the Slumlord of Android? (subscription required
Why Facial Recognition Software Isn't Ready for Prime Time
Samsung Galaxy S 4 Reviewed: Too Many Features or Just Right?
5G Doesn't Exist. Let's Stop Abusing the Term
Before it's here, it's on the Bloomberg Terminal.
LEARN MORE