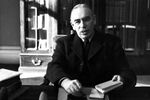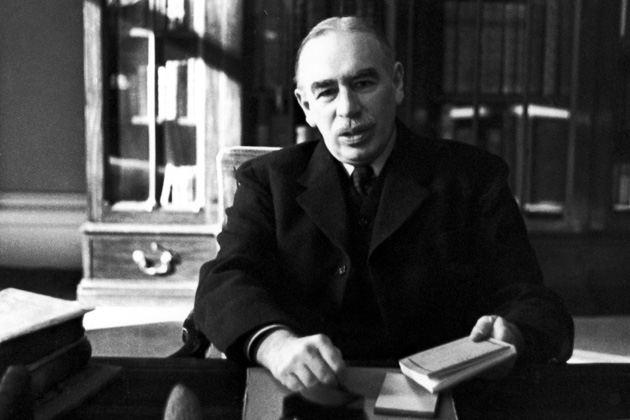 The data is sufficiently weak to up the pressure on the ECB to cut rates in June. The only question is why the ECB has not cut rates already.
Lena Komileva, G+ Economics Ltd., in Lucy Meakin and David Goodman, Government Bonds Surge as Italian, Irish Yields Drop to Records, Bloomberg News, April 23, 2013.
The ECB considers that inflation is at a low level, so we are clear we will keep rates low. We will continue to inject liquidity into the banking system.
Christian Noyer, member ECB Governing Council, in Gregory Viscusi, ECB Sees Inflation 'Well Anchored,' to Stay Accomodative: Noyer, Bloomberg News, April 10, 2013.
The IS/LM model was born at the Econometric Conference held in Oxford during September, 1936. Roy Harrod, John R. Hicks, and James Meade all presented papers describing mathematical models attempting to summarize John Maynard Keynes' General Theory of Employment, Interest, and Money. Hicks, who had seen a draft of Harrod's paper, invented the IS/LM model (originally using the abbreviation "LL", not "LM"). He later presented it in "Mr. Keynes and the Classics: A Suggested Interpretation".
IS/LM Model, Wikipedia.
Komileva and Noyer are both right; they are both wrong. The distinction is the weighting of their beliefs.
Komileva places a great weight on the recent frenzy for bonds (price up; yield down) signaling a weak economy as described by "sufficiently weak" data.
Noyer, as a public official, places great weight on policy action as he and other elites "will keep" and "continue" to work with money, real or otherwise.
Any and all will weigh the importance of the real economy as described by the IS curve or the tools-of-finance as described by the LM curve.
Conservatives fire salvos in the direction of laureate Paul Krugman for his respect for Harrod, Hicks and Meade and the telling truths of 1936 and a 2013 IS curve run amok.
How weight you the IS-LM debate? We are trapped between a Keynesian and an austere rock. I'm with Komileva and Krugman. Discuss.
Before it's here, it's on the Bloomberg Terminal.
LEARN MORE