After Boston Marathon Outages, a 'Wireless Fiber' Alternative Is Coming
By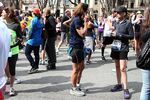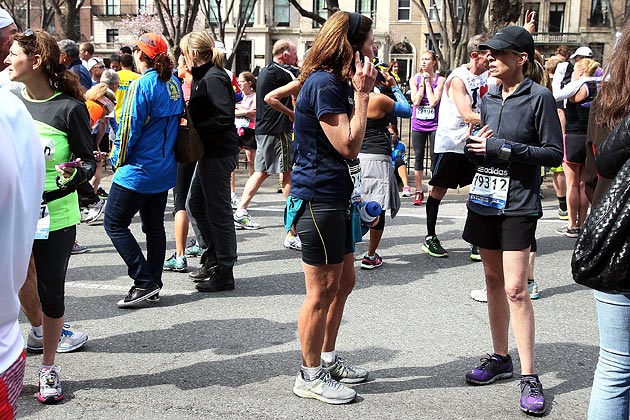 Even before the Boston Marathon bombing on April 15, the world's cellular phone networks were creaking, just barely able to keep up with our ever-stretching appetite for voice and data bandwidth—never mind the crippling usage spike that accompanies the now all-too-frequent superstorm or terrorist attack. What's clear is that carriers need a wireless equivalent to fat fiber.
A wireless communications technology conceived by two astronomers and fine-tuned over nearly a decade under the watchful eye of the U.S. military is being billed as just that. Its first commercial deployment later this spring could keep mobile networks up and running when crisis hits. It could eventually pave the way for super-fast wireless broadband that approaches speeds of Google Fiber.
The technology was developed in the labs of AOptix, a Silicon Valley technology company that's raised $123 million from the likes of Clearstone Venture Partners, DAG Ventures, and Kleiner Perkins Caufield & Byers. The company has used its proprietary "adaptive optics" technology primarily for biometric airport security. The technology can also beam vast amounts of data and voice long distances, across the light spectrum, via a super-precise set of lasers and radio transmitters. That use in particular caught the attention of the U.S. Department of Defense, which wanted to create a massive, long-distance data link with military jets while in flight.
"For the military, we can send the equivalent of 80 gigabits per second of data from an airplane, flying as far as 200 kilometers away, to the ground, or vice-versa," says AOptix Chief Executive Officer Dean Senner. "The U.S. military has been an important proving ground for our technologies."
Now the same technology that fighter pilots rely on to get mission-critical data beamed to them as they approach Mach speed will be available to overburdened mobile phone networks such as the ones frightened marathon fans cursed in Boston on Monday. "This is a wireless solution that is a fiber alternative," Senner says.
AOptix's wireless technology can beam multiple gigabits of voice and data capacity over a mobile carrier's existing network, providing extra "backhaul" capacity without having to erect new cell towers. Eventually, the company sees corporate clients signing on to get dedicated "wireless fiber" lines to their workplaces, too. "There are something like 700,000 office buildings in North America without access to fiber," Senner says. "In an afternoon, we could get a corporate campus hooked up."
Skeptics abound. The high speed communications link breaks down in fog, for example, producing the equivalent of a severed line of communications. For this reason, AOptix adapted its signal transmitters to make use of a second slice of spectrum—called e-band—to keep the virtual fiber line running in all weather conditions. The breakthrough was enough to sign its first commercial client in the wireless industry, Anova Technologies, which will use the technology to sell traders on the promise of high-speed wireless trading. Next month, Senner says AOptix will announce the next set of customers: overtaxed mobile networks.