Advice for Small Employers Confused by Obamacare: Part 2
By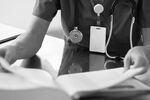 My column last month exploring small business owners' questions about Obamacare prompted dozens of additional inquiries from entrepreneurs regarding upcoming changes that affect their health care coverage responsibilities. Here are a few of them, along with our experts' answers. The Center for Consumer Information and Insurance Oversight, a division of the U.S. Department of Health and Human Services, answers many more frequently asked questions here.
Does the Affordable Care Act differentiate between salaried, exempt employees and hourly wage, non-exempt employees? Does an employer that employs over 50 full-time equivalent employees [FTEs] have to offer the same health benefit to all employees, or can the benefit vary?
The benefit cannot vary. The ACA does not allow employers to offer highly compensated, salaried employees a better health-care plan than it offers lower-paid, hourly workers. If your labor force is over the 50 FTE limit, all your full-time, non-seasonal employees are considered eligible for your company's insurance plan and they must all be treated the same, says Marcus Newman, vice president at GCG Financial in Bannockburn, Ill.
Your married employees may choose more costly family coverage plans and those who are single may choose cheaper individual plans. But as their employer, you can't pay more for some employees' plans than you pay for others, says Michael Capaldo, director of employee benefit consulting for American Investment Planners in Jericho, N.Y. Also, you will not be able to institute a waiting period in excess of 90 days for any employee to enroll in your plan.
I have four businesses incorporated and operated separately but I am the majority shareholder of each. Each business has less than 50 FTEs, but if you add all four businesses together, it's over the 50 FTE level. Do we have to offer insurance, even though these businesses have always been separate legal entities?
It's likely that under Obamacare, the employees of all four of your businesses would be counted together, making you subject to the insurance coverage mandate for companies with over 50 FTEs, says Rob Wilson, president of Employco USA, a human resources outsourcing company based in Westmont. Ill.
All the regulations on this question have not been issued, so you should talk to your attorney about where you stand. But it's likely that those regulations will follow IRS Code section 414(c) (PDF), which establishes the rules for "commonly controlled businesses" for tax and pension purposes. Those rules state that if you own a controlling interest in and are "in effective control" of all the businesses, all the employees are considered employed by a single employer, Newman says.
Does the health-care act mandate that employers have to pay for coverage or just offer the plan?
The law actually states that if you're mandated to offer coverage and don't, your business could be subject to an annual penalty of $2,000 for every employee, exempting the first 30 employees. The penalty would be assessed in monthly increments until the employees get the opportunity to enroll in a plan, Capaldo says.
The employer-sponsored plan must provide minimum essential coverage and must be "affordable." That means your employees' contribution to the insurance must not exceed 9.5 percent of their household income as determined by their W-2 wages.
I have a self-employed business in New Jersey. If Governor Christie does not fund an exchange for New Jersey residents, will I still be able to get the government medical insurance for myself?
Individuals and small business owners who live in states that do not set up their own insurance exchange marketplaces will still be able to buy insurance through a federally operated exchange.
However, there is no government medical insurance option, though that is a common misconception.
You will be able to buy private insurance through an individual exchange as a self-employed person. The exchanges will categorize various insurance plans available to you, based on their coverage levels and pricing. Under the law, they are supposed to be online by Oct. 1, 2013, and available for enrollment starting Jan. 1, 2014.
Send more questions on challenges you face in your business. I will interview experts and distill their insights into answers.
Before it's here, it's on the Bloomberg Terminal.
LEARN MORE