Why Morgan Stanley's Job-Hunt Ban Was Doomed to Fail
By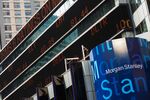 No matter how hard you try, it appears workers will do their best to avert imminent unemployment. Morgan Stanley last week rescinded a short-lived policy that barred junior bankers from searching for jobs until their two-year contracts were more than half done, Bloomberg News reported. Predictably, it didn't work.
"Telling employees that they can't look for jobs while working for you is like telling them not to use the Internet," says Wanda Cumberlander, assistant dean of applied management degrees at Georgetown University's School of Continuing Studies. "These things are unrealistic."
The block—intended to keep people focused on their jobs—had been in place for only about a year. But it was hard to enforce. Many broke the rule and left the bank before the investment-banking analyst program, entry-level jobs typically filed by college graduates, was complete. Those who complied said it was unfair and complained that when their term was up, they were at a disadvantage to other applicants who got a head start in the recruiting season. Morgan Stanley declined to comment for this story.
It might seem illogical, but it's counterproductive for a company to prohibit employees from job hunting. Consider this reality check:
1. Don't you have better things to do? There are other ways to retain employees—pleasant alternatives such as money, snacks, and yoga. (See how Google created a workplace people never want to leave, and Twitter is run like an improv group.) Hasn't Google taught you anything?
2. Repression does not a loyal worker make. People just want to be free, man. Cumberlander says most employees fit into three categories: They really like the company and want to stay; they stay for financial reasons; or they feel they owe it to you (i.e. Morgan Stanley). "None of these employees is bad," she says, "but you want the larger percentage of them to be in the 'like' category."
3. People will compare it with a bad relationship—that's generally not a compliment. A healthy employer-employee relationship is based on trust, not force. "For the relationship to work and be productive, both the employer and the employee need to feel there is a good match," says Melanie Holmes, vice president of World of Work Solutions at ManpowerGroup.
4. Pssst … workers will gossip. "This would be like asking your six-year-old not to tell your in-laws that you don't want them to come over for dinner," says Cumberlander. Before your employees even finish reading the policy, they'll probably have e-mailed their friends and colleagues about it—indignantly.
Before it's here, it's on the Bloomberg Terminal.
LEARN MORE