How Vibration Could Power Our Wearables
David Meyer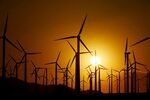 It's all very well talking about the evolution of wearable computing and the Internet of Things, but something has to power these thin and/or tiny devices. For that reason, it's a good thing so many ideas are popping up in the field of energy harvesting and storage.
Some of these ideas were on display this week at the Printed Electronics Europe 2013 event in Berlin, which featured a variety of sub-events, including the Energy Harvesting & Storage Europe show. The concepts ranged from the practical to the experimental, so let's start with the practical.
Perpetuum's Vibration Energy Harvester (VEH), presented (appropriately) on a model train at the conference, is a wireless sensor that attaches to rotating components, such as wheel bearings, on trains. Cleverly, the device both measures and is powered by mechanical vibration. It also measures temperature and wirelessly transmits the results to the train's operator so they can immediately spot a failure during its early stages. It's a simple, low-maintenance idea (there's no battery that needs replacing) that promises big savings, as Perpetuum Chief Executive Officer Roy Freeland told me, referring to an unnamed operator:
"The user has achieved a very fast payback because the system has enabled him to delay maintenance on the bearings until the fleet was due for a major train overhaul."
Perpetuum is part of a European Union-funded consortium called Wibrate, which aims to introduce this kind of self-powered vibration-monitoring technology into a variety of industrial systems.
Meanwhile, a similar principle was at play in Cherry's energy-harvesting switch. With Cherry's new product, a light bulb, for example, can be turned on and off wirelessly by a switch that does not require any external powering: The act of pressing the switch creates enough mechanical energy to briefly power its wireless transmission capabilities. This is somewhat preferable to wiring up switches in terms of both effort and flexibility. And who knows? Perhaps the principle could be employed in certain Internet of Things scenarios, too.
Then there's good old photovoltaic technology, which may soon find itself woven into a new generation of smart fabrics. Powerweave, another EU-funded project, aims to create two kinds of fiber—one for harvesting solar energy, and the other for storing it—that can be blended into one self-contained system. This could theoretically be used to power soft sensors in clothing, but there are far more large-scale applications in store.
According to Christian Dalsgaard, founder of consortium member Ohmatex, the goal is to create a fabric that can generate 10 watts per square meter. Once that's achieved, he noted, there are "no limits how big such a fabric can be made," and a 100m2 piece of fabric would in theory be able to generate a kilowatt of power. Commercial applications could range from flexible roofing, tents, and sun awnings to a new generation of autonomous airships (hot air balloon manufacturer Lindstrand is also in the consortium). The fabric could even be a valuable part of aid packages, Dalsgaard noted:
"The end fabric should be foldable, so you can fold a large fabric—100m2—into a package. It's not enough to roll it up. … The requirement is to fold it, put it in a package, and drop it from an airplane."
Powerweave isn't quite there yet, though. While a lot of progress has been made on the solar cell and storage fibers, "the challenge is to ensure the solar fibers are on top of the fabric and battery fibers are beneath, and that there is a supporting layer to provide strength," Dalsgaard added.
But what about fabrics that can harvest energy from movement rather than light? Yep, people are working on that idea, too, although problems remain. As Steve Beeby of the University of Southampton said at the conference: "Textiles offer a good opportunity for energy harvesting … but clothes are designed for [comfort], not to resist your movement." And don't forget, any flexible electronics built into the fabric of clothes need to be machine-washable, as well, connectors and all.
And finally, a less technically interesting but nonetheless worthwhile little gadget that was on display at Printed Electronics Europe 2013: the Clicc.
These dinky little solar panels can be clipped into tiny units that store the captured energy and use it to charge mobile devices—I wouldn't expect vast amounts of charge, but it's handy in a pinch—or they can be chained together to increase the total amount of energy captured. Unfortunately the firm behind them, Sonnenrepublik, hasn't yet come up with a unit to store and output that aggregated power, but it's still a nice thought.
In the end, all ideas that take us closer to sustainable energy use are welcome.
Also from GigaOM:
Cleantech and the Internet of Things (subscription required)
When the Search for the Boston Bombing Suspects Comes to Your Neighborhood
For Twitter, It's About Creating an Effective Discover Tab—For #Music
Four Networking Startups to Watch: Open Networking Summit Edition
Google's Infrastructure Spending Spree Continues; $1.2B in Q1
Before it's here, it's on the Bloomberg Terminal.
LEARN MORE