With Europe Mired in Joblessness, MBA Applicants Seek Refuge
Louis Lavelle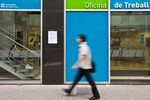 In the past few years, applications from Europe to U.S. business schools have plummeted, as more applicants opted to get their degrees closer to home. But with all the economic turmoil on the Continent, and visa restrictions in the U.K.,  MBA applicants are  seeking refuge in a handful of relatively strong economies, especially Germany.
That Europeans are less inclined to cross the Atlantic in search of an MBA should, by now, be no surprise. According to the Graduate Management Admission Council, which publishes the GMAT, more than two-thirds of GMAT scores originating in Western Europe were sent to programs there in 2012, up from 56 percent in 2008. The reasons include cost (one-year European programs cost far less than the typical two-year U.S. program), a growing recognition of the high quality of European programs, and a combination of visa and financing issues that make the U.S. a less attractive option.
But not every country, and not every school, is sharing equally in the bounty. In Western Europe, France has supplanted the U.K. as the most popular destination, according to GMAC data. The percentage of score reports sent to the Netherlands has nearly doubled since 2008, while the percentage sent to Germany has quadrupled.
And the losers? In Spain, where unemployment hit 26.3 percent in February, interest in obtaining an MBA there is waning. Even top schools, such as ESADE in Barcelona—which boasts a long list of international recruiters—are struggling; applications in March were down about 3 percent from last year. Italy is off, too, and Greece, where the unemployment rate hit 26.4 percent in December and a staggering 58.4 percent of young people are jobless, was hit the hardest: Only 1.6 percent of GMAT score reports from Western Europeans went to schools in Greece last year, down from 4 percent in 2008.
"Applicants are actually directing their interest toward the stronger economies," says Nunzio Quacquarelli, managing director of of QS Quacquarelli Symonds, a London company that organizes the QS World MBA Tour. QS surveys suggest that some have given up on the EU entirely. "Ten years ago, there were no Europeans studying in China. Nine percent considering [China] is a very new phenomenon."
If anyone is the clear winner in all this, it's the German schools. Nick Barniville, director of MBA programs at the European School of Management & Technology in Berlin, says the school has seen a surge in European applicants since 2011, driven mainly by those from Spain, Portugal, and Greece as well as Germany. Graduates of ESMT get recruited by such top companies as Allianz and MAN Truck & Bus. Ninety percent have job offers within three months of graduation, and the average salary is $92,111.
At Mannheim Business School, where every graduate has job offers at the three-month mark and earns an average of $104,260, the big recruiters include multinationals such as the chemical giant BASF and the tech company SAP. Communications Director Ralf Bürkle says career prospects are drawing applicants from Spain, Portugal, Greece, and Italy, but also Bulgaria, Romania, Ukraine, and Russia. A few years ago, the school didn't have a single Italian applicant; this year it had 30.
"We're still a very healthy job market," Bürkle says. "Employers are looking for people with international experience and who are not originally from Germany. It's an advantage for us at the moment."
Even as interest among applicants declines in such places as Spain and the U.K., where tough new visa restrictions last year limited how long non-E.U. MBA grads can remain in the country after graduation, top schools with strong global brands and a base of international recruiters seem to be holding up well.
Martin Boehm, dean of programs at IE Business School in Madrid, says Spanish applicants are on the decline, but European candidates still make up about 30 percent of the applicant pool. "Spaniards are less willing to leave their job and join a full-time MBA program," he says. "If they are willing to take this time out, they would favor an international school where they believe there's going to be a little more growth."
Boehm points out that the vast majority of applicants at top schools like IE, where 90 percent of students come from outside Spain, are international candidates, and many of those have no intention of settling where they study. For them, he says, the country's economic problems are immaterial—IE is merely a stop on an international journey that will lead to a job in Latin America, Boehm says, "and that's not really affected by the economy in Spain."
Strangely enough, a smattering of students are attracted to Spain, not despite the country's economic crisis but because of it. Admissions Director Cristina Olabarría of ESADE in Barcelona, says applications from German candidates to the full-time MBA and specialized masters programs are up about 10 percent this year. The reason: "They find it interesting to learn about the Spanish crisis 'in situ.'"
Join the discussion on the Bloomberg Businessweek Business School Forum, visit us on Facebook, and follow @BWbschools on Twitter.
Before it's here, it's on the Bloomberg Terminal.
LEARN MORE