Texas Fertilizer Explosion Recalls French Disaster
By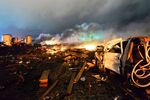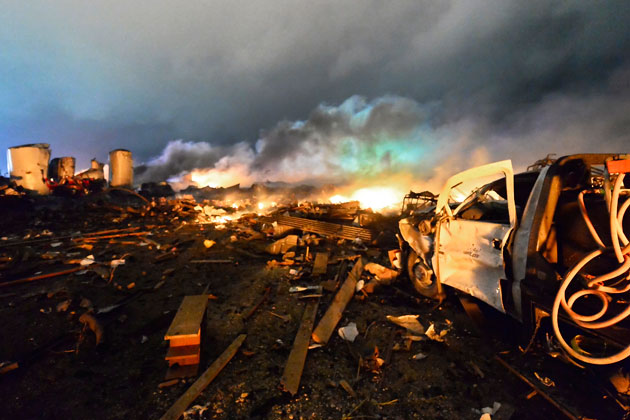 The death and destruction caused by the explosion at a central Texas fertilizer factory was all too familiar to residents of Toulouse, France.
An explosion in September 2001 at a Toulouse factory that made fertilizer from ammonium nitrate—the same chemical used in the plant in Texas—left 31 people dead, injured more than 2,000, and caused over $3 billion in property damage.
More than a decade later, residents wonder why such a dangerous manufacturing process was ever permitted in a populated area—especially given ammonium nitrate's deadly track record. "We think of ammonium nitrate fertilizer as a perfectly ordinary product," says Stella Bisseuil, a local lawyer who represented victims and their families after the blast. "But at its base, it is an explosive."
The chemical has caused some of the world's worst human-made disasters, including the deadliest industrial accident in U.S. history, an April 1947 explosion in Texas City, Tex., that killed at least 581 people. In that case, fire detonated tons of ammonium nitrate fertilizer that was being loaded aboard ships in a harbor. Over the past decade, truck accidents involving ammonium nitrate fertilizer have killed a total of 57 people in Mexico, Romania, and Spain. The explosion of a train loaded with ammonium nitrate fertilizer in North Korea in 2004 is believed to have caused 161 deaths and 1,300 injuries.
The danger was underscored in 1995, when Timothy McVeigh used ammonium nitrate fertilizer in the bombing of the Alfred P. Murrah Federal Building in Oklahoma City, which killed 168 people. Since then, the U.S. government has placed more-stringent restrictions on the sale and purchase of ammonium nitrate fertilizer. Yet it continues to be produced in factories situated near homes, businesses, and public buildings, as was the case in the community of West, the site of Wednesday night's explosion.
The Toulouse factory, owned by a subsidiary of oil major Total called AZF, wasn't rebuilt after the 2001 blast, and in 2003, France passed a law requiring tougher regulation of ammonium nitrate fertilizer production. The law requires a "security perimeter" around factories handling the chemical, lawyer Bisseuil says. But, she says, the law isn't being fully enforced. Many factories remain in populated areas, and authorities are reluctant to close them or demolish nearby homes, she says. "We can't easily implement it."
Before it's here, it's on the Bloomberg Terminal.
LEARN MORE