India's MakeMyTrip Hopes for a Revival via Smartphones
The mobile boom offers another chance to fading MakeMyTrip
by and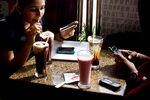 For a heady moment in August 2010, a startup outside New Delhi was the pride of India. Online plane and hotel booker MakeMyTrip raised $70 million in a Nasdaq offering, the first Indian company in four years with a U.S. initial public offering. Foreign investors saw the site as India's answer to Chinese search engine Baidu, a chance to capitalize on a giant Asian market's growth. The day of the IPO, MakeMyTrip shares surged 89 percent. "Investors have bought into the India story," crowed Chief Executive Officer Deep Kalra.
Now, as India struggles with high inflation and low growth, the bubble has burst for MakeMyTrip investors. The stock has fallen 68 percent since its post-IPO high in September 2010, compared with a 41 percent increase for the Nasdaq Composite. In the first fiscal year after the offering, MakeMyTrip earned $4.83 million on sales of $61.07 million. In the fiscal year ended in March, revenue is forecast to be $88.6 million and the company posted a $1.9 million loss, according to analysts' estimates compiled by Bloomberg.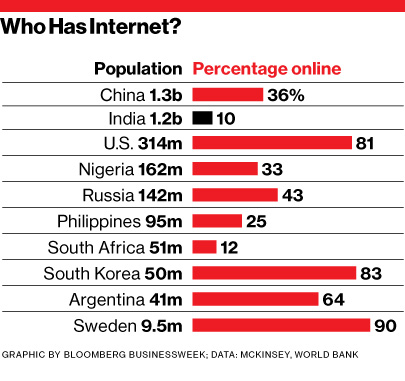 India's limited Internet infrastructure is a major problem for MakeMyTrip. The country has "a really, really sad track record" of getting Indians online, Kalra said at a March 21 tech conference in New Delhi organized by Google. Ten percent of Indians have Web access, and only about 1 percent of the country has connections fast enough to be "truly online," he added.
Turmoil and lower travel volume in the airline industry have also hurt MakeMyTrip, which shares online ticket revenue with carriers. After years of losses, Kingfisher Airlines ceased operations in October. Jet Airways hasn't earned a profit in five years. Government-owned Air India, the nation's largest by number of aircraft, is struggling with $8 billion in debt and six years of losses. It's grounded 16 planes because it can't afford to repair them.
Then there are the problems with MakeMyTrip's service. "They're not on my radar when I travel," says Akshay Bajaj, a telecom consultant who books business flights at least once a month. He says he hasn't used the site in more than a year because of poor customer service and prices that sometimes seemed arbitrarily high. Frequent traveler Dhruv Mathur, founder of a PayPal-style Web transaction startup in India, says MakeMyTrip's site is cluttered and frustrating.
The company insists the worst is over. India's government is pushing a law to open the airline industry to foreign investors. That's drawing carriers such as Malaysian discount flyer AirAsia, which has teamed with Tata Group to launch an airline. "The moment you have new players, the growth is likely to come back," says Rajesh Magow, MakeMyTrip's chief financial and operating officer.
By 2016, 160 million Indians will have mobile broadband connections, Magow estimates. MakeMyTrip has started creating travel guides and other supplemental content. While Web spending in India totaled just $30 billion last year, according to McKinsey, cheaper smartphones and improved access will push that figure to $100 billion by 2015. Today's India is like the U.S. circa 1994, Google Chairman Eric Schmidt said at the New Delhi conference, with new bandwidth providing untapped e-commerce potential. Soon, he said, "this place is going to be rocking."
Before it's here, it's on the Bloomberg Terminal.
LEARN MORE