The Chinese Mourn a Death in Boston
The death of Chinese graduate student in the Boston marathon bombing highlights the global diaspora of the Chinese
Christina Larson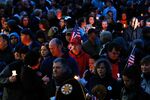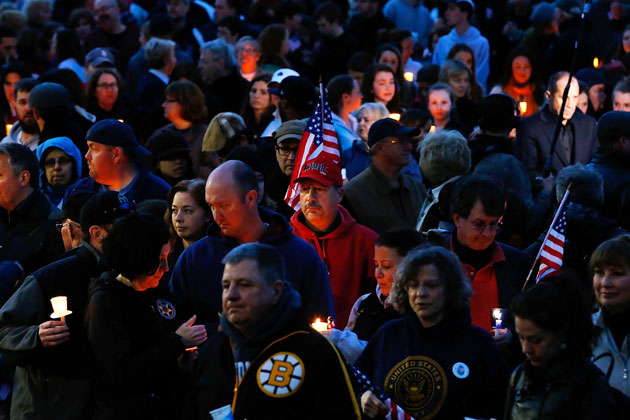 On Monday afternoon, three Boston University graduate students from China were watching the marathon near the finish line when the explosion went off. One died soon afterward; one remains in a hospital intensive-care unit, having just awoken from a coma; and one left the scene without injuries.
The Chinese consulate in New York has confirmed the broad details to American journalists, while domestic Chinese media have reported the names of the two student victims. Lu "Dorothy" Lingzi, a graduate of Beijing Institute of Technology, was pursuing her masters in statistics; she died Monday in Boston, as China's Phoenix TV reported. Her friend, Zhou Danling, a graduate of Wuhan University studying actuarial science in Boston, is being treated at Boston Medical Center, as the South China Morning Post reported.
Online, discussions of the Boston bombings have drawn strong reactions. Friends of Lu have posted remembrances and photos of candlelight vigils to her Weibo page.
Xu Wenguang, program director for CCTV1, the station's main news channel, framed the meaning of the tragic events to Chinese viewers in a Weibo post: "In the 9/11 attacks 12 years ago, there were 22 Chinese victims. When the plane hit the Pentagon, three Chinese people died. No matter where terrorism happens, it hurts average people, like you and me." With Chinese people now traveling and studying globally, few disasters fail to touch China today.
Meanwhile, a Weibo user with the handle "Beauty of Human Nature" asked why CCTV didn't also devote significant resources to covering a recent tragedy within China: "On April 11, a fire at the City Garden Hotel killed 14 people in Hubei's Xiangyang City: 47 were injured, and the youngest to die was only 5 years old," the netizen wrote. "But CCTV [mentioned it only briefly]. A media ignoring the people's lives will always be distained."
According to Lu's Facebook page, which is still online, the native of Shenyang was looking forward to a "New Beginning in BU," having arrived on campus last fall, and "love[d] the Charles River at night."
Before it's here, it's on the Bloomberg Terminal.
LEARN MORE