Harvard Loses One of Its Own in the Boston Explosions
Louis Lavelle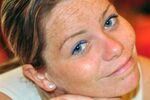 A former Harvard Business School employee was among the three people killed in the explosions Monday at the Boston Marathon, according to the Associated Press.
Krystle Campbell, 29, was near the finish line with a friend when the first of two explosions occurred. Campbell was rushed to Massachusetts General Hospital, where she died, her father William A. Campbell Jr. told the AP. Campbell said he was initially told his daughter had survived, according to the AP.
Campbell worked weekends as a cashier at HBS's Spangler Grille while attending the University of Massachusetts, Boston, according to the Harvard Crimson. Her mother, Patricia Campbell, has worked as a cashier and server at HBS for more than 30 years, and her brother, William A. Campbell III, works in the Cabot House dining hall, the Crimson reported.
News of Campbell's death reached HBS when the family contacted Patricia Campbell's co-workers early Tuesday morning, the Crimson reported. At 3:00 p.m., about 200 students, faculty, and staff gathered on the steps of Baker Library to pay their respects.
"As difficult as these moments are—and this is truly a difficult time for all of us in this community­—these are also the times that remind us how much we rely upon each other, how much we lean on each other, how much this also brings out in us our very best," HBS Dean Nitin Nohria told the crowd, according to the Crimson. "We will do everything we can to help one of our own through these difficult times."
Before it's here, it's on the Bloomberg Terminal.
LEARN MORE