Apple: During the Course of Failure
by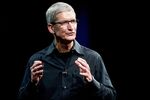 The High Pole: Earl Blumenthal, another famous point & figure chartist, developed this signal. The pattern is formed when a column of Xs exceeds the previous column of Xs by at least 3Xs and then gives up more than half of its total gains in the next column of Os. It is less of an actual sell signal than a warning signal. I do not pay much attention to it when the trend is up, but in a downtrend it can be very effective in picking up bear market rallies on the point or during the course of failure. Look how this formation picked up the failure of the bear market rally in the NASDAQ Comp in April 2002.
—Marc Rivalland, Point & Figure Chart Formations,, marcrivalland.com.
Piper survey shows 94 percent of iPhone owners plan to buy another; believes Apple Maps not causing backlash; consumer sentiment remains high; keeps overweight rating; PT $910, Bloomberg average PT $781; AAPL has 52 buys, 6 holds, 2 sells.
—Erika Waddell, Apple Still Expected to Sell 49m IPhone 5s in Dec. Qtr.: Piper, Bloomberg First Word, Sept. 28, 2012.
Of course, the course is critical. I always, always combine fundamental with technical, and for that matter, economic analysis.
I will keep this short as all are distracted by Boston and Washington, and Apple sub-$400.
Piper Jaffray is good to employ Gene Munster. He adds value each and every time he attends Bloomberg Surveillance. Mr. Munster adds copious good as a fundamentals-based analyst. He gauges, games, and guesses ratios off of three accounting statements, listens to management, and tries to access the stampede at the local Apple Store.
At $700, there was … enthusiasm.
Technicians, gazing at what-has-occurred charts, care about none of this. They gauge, game, and guess prior price patterns and extrapolate said patterns into a belief. They are addicted to Game of Thrones.
To cut to the chase, I do not own and have never owned shares in Apple Computer. I have learned, the hard way, that charts are of far greater value on the down, rather than the up.
I have learned that Earl Blumenthal, in the vicinity of 1950 (the year, not the DJIA) figured out the crushing reality of a "Double High-Pole Top."
South.
Apple has for months been the ugliest of ugly charts. I don't know why. All I know is the fundamental rationalization of Fortress Cook has occurred during the course of clear and ever-present technical failure. Discuss.
Before it's here, it's on the Bloomberg Terminal.
LEARN MORE