MBA Journal: Seeking a Summer Home
Gregory Paige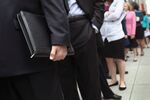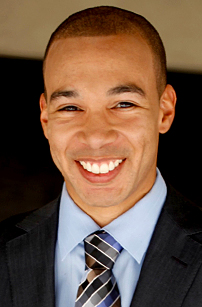 There are certain words that no MBA summer internship candidate wants to see or hear in a post-interview response from a target company. Among those words are "however," "but," and the dreaded "unfortunately." To put the latter term to use, unfortunately I've heard those words a few times during the recruiting process over the past couple of months.
Currently a few days away from beginning the third and final quarter of my first year at UCLA's Anderson School of Management, I have yet to secure a summer internship. While many classmates employed the tactic of casting a wide net and pursuing many companies early in the process, I took a more targeted and riskier approach, instead focusing my efforts on a handful of "dream" companies. I swung for the fences, but the ball dropped just short of a home run.
Despite my early access to companies via MBA prep programs such as Management Leadership for Tomorrow and the Consortium, which I discussed in a previous post, MBA summer internship recruiting is both more demanding and more competitive than I imagined. Even within the confines of Anderson, there are so many impressive, qualified candidates gunning for so few positions. Factor in all the other elite MBA programs, and the odds of landing the most coveted positions aren't exactly favorable.
However, my situation is far from bleak. The recruiting process has also revealed the power of the network I've built over the course of time. I've consulted with classmates from my undergraduate days at UNC-Chapel Hill. Former advertising agency colleagues continue to open and reopen doors for me. And every single Anderson alum to whom I've reached out for information has responded in a timely and helpful manner. It's a small world, and relationships matter more than ever.
I also have a very powerful ally. UCLA Anderson's Parker Career Management Center has been a phenomenal resource, guiding me through the recruiting process via one-on-one sessions, mock interviews, internship postings, alumni contacts, and more. The Parker career advisers are so invested in the success of Anderson students that they proactively contact me more often than I seek appointments with them. During the MBA application process, career services was a big factor in my choice of schools, and the Parker CMC has certainly lived up to its reputation.
Having just spent an amazing, peaceful week in San Juan del Sur, Nicaragua, with 13 of my classmates, I'm recharged and eager to get back on the recruiting trail. With two final-round interview days lined up during this first week of the spring quarter, there's little time to rest. I hope that by the time you've read this entry, I'll have found a home for the summer.
Before it's here, it's on the Bloomberg Terminal.
LEARN MORE