Will Young Adults Have to Pay More Under Obamacare?
By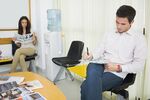 For months the health insurance industry has been warning young adults that they're about to get screwed by a coming rate hike under Obamacare. Right now, most states allow insurance companies to charge their oldest customers as much as five times more than their youngest customers, so a policy that costs $500 a month for a sixtysomething could be sold to a twentysomething for $100. Starting next year, insurers won't be able to charge seniors more than triple what the twentysomethings have to pay.
Fears of sticker shock may be overblown, though, according to new data from HealthPocket, a website that helps consumers compare and shop for health plans. The company found that nationwide, the average premiums for older people and younger people are well within the 3 to 1 ratio required by the health-care law.
The company analyzed premiums for 3,629 individual health plans across all 50 states and Washington, D.C. Only a handful of states had premiums that varied so widely by age that they'll be outlawed next year. In Alaska, Delaware, Nevada, Oregon, and Wyoming, premiums for 63-year-olds were about 350 percent or more of what 23-year-olds paid. In 36 states and D.C., the current average premiums would pass muster.
Some men, though, should prepare to pay up. Men currently enjoy lower premiums than women: $145 per month on average for a 23-year-old, compared with $179 for a woman of the same age, according to HealthPocket. Obamacare bans insurers from charging different prices based on gender, so men's premiums are expected to rise. (Pricing by gender is already banned in 13 states and D.C., according to HealthPocket.)
All this doesn't mean rates won't go up for many in 2014. Other changes in the Affordable Care Act, such as requirements for what minimum benefits a health plan must cover, may result in higher prices. As Bloomberg's Alex Nussbaum reported last month, the industry expects to have to raise premiums, and that might keep young invincibles away from insurance entirely:
"… insurers say they'll have no choice but to raise rates, particularly on young, healthy people. Considering it costs as little as $95 a year in penalties to opt out of the law's requirement to buy insurance, the industry says there's a risk that higher premiums will drive young people out of the market altogether, leaving it tilted toward the sickest, costliest patients. That would force carriers to raise prices even more, says Karen Ignagni, CEO of America's Health Insurance Plans, the industry's Washington lobbying group. 'It's the people from 26 to 45 that you want to make sure are in the pool to balance it out,' she says. 'It's in everybody's interest to get the young and the healthy into the system.'"
Before it's here, it's on the Bloomberg Terminal.
LEARN MORE