Midland Counts on 53-Story Tower as Oil Again Buoys Texas
David Mildenberg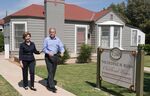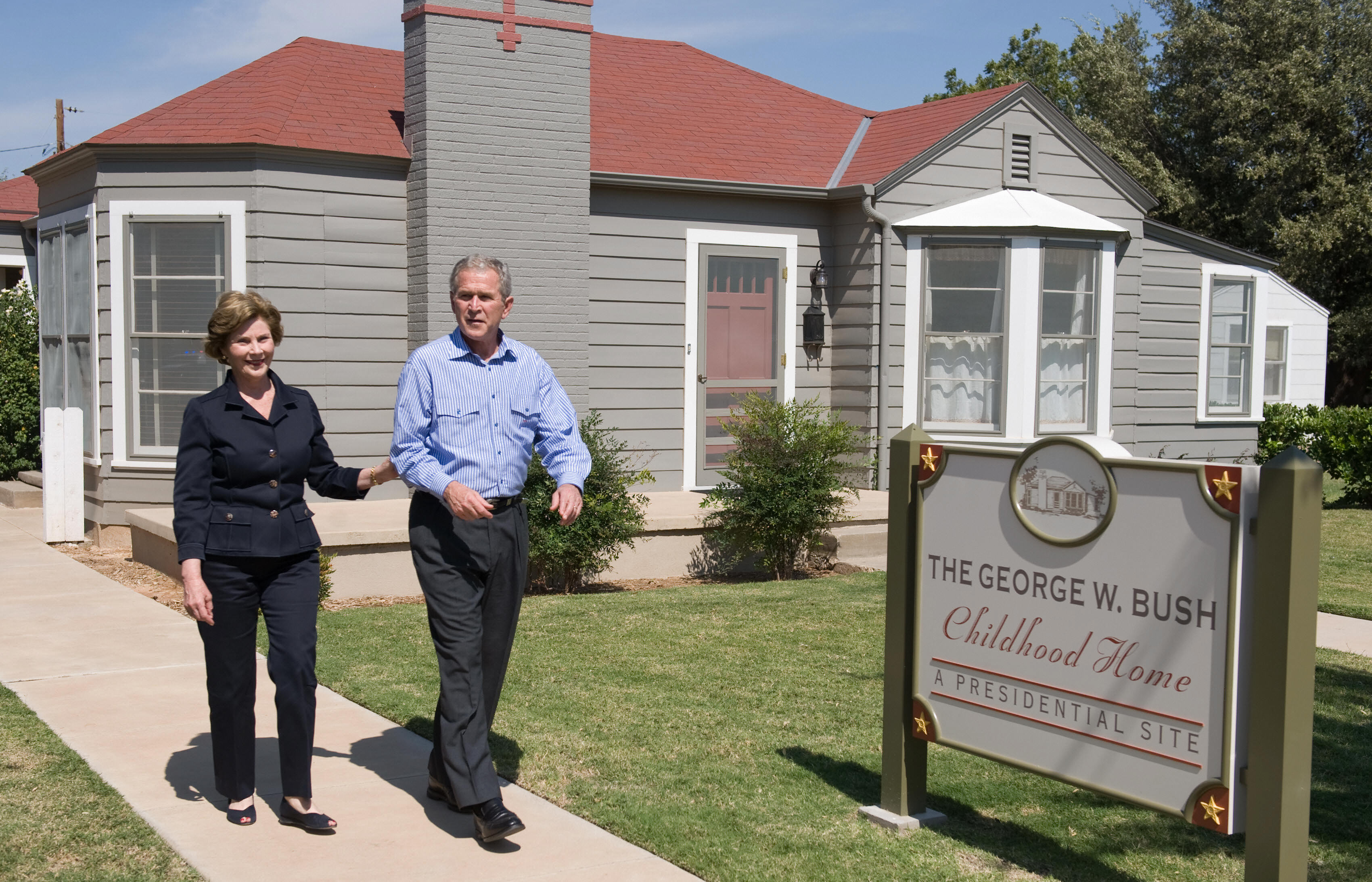 When clients in Midland, Texas, complained that they couldn't find office space, hotel rooms or banquet halls, hedge fund co-founder Joseph Jacobs saw a big opportunity.
It turned out to be 53 stories big, potentially the tallest office building between Los Angeles and Dallas, and almost twice the height of anything in the onetime hometown of former presidents George H.W. Bush and his son George W. Bush.
Jacobs, the president of Wexford Capital LP, with $5 billion in assets, views the $350 million Energy Tower office-hotel-condominium project as the centerpiece of the Permian Basin, the source of almost 60 percent of Texas's oil last year. Midland County, with a population of about 147,000, was the fastest-growing metropolitan area as of July, the U.S. Census Bureau said last month.
"This is a very important part of America that isn't well understood," said Jacobs, 60, who lives in Greenwich, Connecticut, where Wexford is based. "My friends have told me, 'You can't be serious,' but when you look at the facts and the potential here, it's perfectly logical that this building gets built."
Since 2010, Wexford has invested $45 million in four of Midland's downtown office buildings, totaling about 800,000 square feet, said William Meyer, a partner in Energy Related Properties, a Midland company working with Wexford. The hedge fund, which specializes in energy and real estate investments, also owns 44 percent of Diamondback Energy Inc., a Midland oil-exploration company that first sold shares to the public in October.
Skyscraper Plans
Skyscraper plans are nothing new for Midland, where some locals remain skeptical about the project because of its size and the unfulfilled promises of previous development. The attitude is, "I'm confident they have the financial resources to do it, but until I see the concrete being poured on any development, I don't believe it," said Courtney Sharp, the city manager.
Midland doesn't show up on lists of top vacation destinations. It's at least 300 miles (480 kilometers) from better-known population centers such as Dallas-Fort Worth, San Antonio and Austin. The surrounding plains are so flat that the tower may be visible 30 miles away, Meyer said. Temperatures range from freezing to the 90s Fahrenheit (30s Celsius), often accompanied by strong winds, according to U.S. National Weather Service records.
Bush Roots
Outsiders, including the Bushes, have been seeking their fortune in Midland since the discovery of oil in the 1920s. Jeb Bush, the former Florida governor who's the son and brother of the two former presidents, was born in Midland.
Busts have invariably followed booms, the worst occurring in the mid-1980s, when an oil-price collapse sent Midland's office vacancy rate to almost 50 percent, said Jack Ladd, dean of the business and engineering school at the University of Texas's campus in nearby Odessa.
"It was depressing seeing so many families move to Dallas and Houston," said Midland Mayor Wes Perry, noting that Exxon Mobil Corp., Chevron Corp., and other large companies closed their local offices, putting residents out of work. "But some stayed, started their own companies and ended up with the assets that have helped make us one of the entrepreneurial capitals of the world."
Chevron Expands
Now the major oil companies are coming back to Midland, led by Chevron, which is building a $100 million office campus and more than doubling its local employment to 1,500, said County Judge Mike Bradford. This boom shows promise because demand is growing as new technologies open up drilling opportunities, said Perry, who runs an oil and gas investment company.
"Five years ago I didn't believe it, but now we're talking about decades of drilling ahead," he said.
Energy Tower needs to lease 30 percent of its 560,000 square feet (about 52,000 square meters) of office space before the city will hand the project two downtown blocks including a former courthouse. That shouldn't be a high hurdle because the new building would add less than 10 percent of space in a market with a vacancy rate of less than 2 percent, said Meyer, a former private-equity analyst at Greenhill & Co. in New York who last year joined his father's real-estate company.
In 2010 Meyer said he asked more than 30 New York-area investment firms for money to buy buildings in downtown Midland, before Wexford agreed. The ignorance of Midland's potential surprised him, Meyer said.
Midland, Keokuk
"They saw no difference between Midland, Texas, and Keokuk, Iowa," Meyer said. "They had no idea that the region was producing more than 1 million barrels of oil a day or that there are potential reserves of 30 billion barrels."
Wexford proved different. Meyer asked a friend, Wexford analyst Cesar Gonzalez, to gauge the fund's interest. Twenty minutes later, Jacobs called to discuss Midland, Meyer said. The next day, Jacobs said he flew to Midland in a private jet and agreed to back the plan.
With production forecast to reach as much as 2 million barrels a day by the end of this decade, "Midland will almost be a mini-Kuwait," Jacobs said. "Short of a Lehman Brothers-type event like we saw in 2008, I don't think you'll see anything that would precipitate a collapse in oil prices."
The building's cost is a fraction of the $2 billion a month invested in oil drilling in West Texas, said Ben Shepperd, president of the Permian Basin Petroleum Association, a trade group for Midland-area oil and gas companies. The biggest challenges facing his members include finding housing for oil-field workers, whose pay often starts at $80,000 a year.
Oil Fields
"There's oil out here for another 90 years," said Hoxie Smith, director of Midland College's Petroleum Professional Development Center. He cites estimates from exploration companies Devon Energy Corp. and Pioneer National Resources Inc. showing Midland's potential dwarfs other oil-rich geological formations including North Dakota's Bakken and Texas's Eagle Ford shale.
"The business is extremely technological now," said Bradford, the county judge, an elected official who oversees county affairs. "It's not 'just drill a well and hope some oil comes to the surface.'"
Offices in the proposed tower would sit atop about 100 condominiums and a hotel, with ground space for a park and an amphitheater to attract people downtown, said architect Michael Edmonds, who has offices in New York and Mexico City. Leasing and sales prices aren't set.
"The real estate market has been slow to react to what's happening in Midland," said Jacobs, who complained about paying more than $300 on a weeknight at the local Holiday Inn Express. "The market will ultimately decide, but we think our timing is right."
Before it's here, it's on the Bloomberg Terminal.
LEARN MORE