RBA's Stevens Says Yuan Likely to Become Dominant Asia Currency
Michael Heath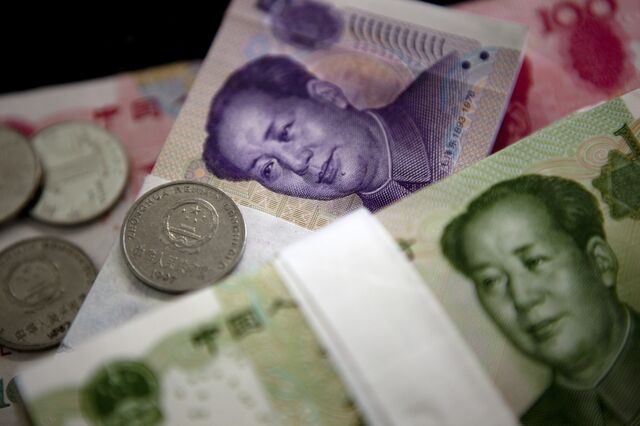 Reserve Bank of Australia Governor Glenn Stevens said China's yuan is likely to become Asia's dominant currency and that Asia will increasingly seek to deploy its savings within the region to tap higher returns.
"There could be a profound adjustment for many countries in the region from membership of what is, at present, a de facto U.S. dollar zone, to membership of an RMB zone," Stevens told a symposium on Asia-Pacific financial market development in Sydney, according to remarks posted on the RBA's website. "To some extent this has begun with the use of RMB for trade settlement, which is growing quickly."
China surpassed the U.S. to become the world's biggest trading nation last year, ending the U.S. dominance in global commerce dating from the end of World War II, according to the U.S. Commerce Department. Stevens said that "unless something serious goes wrong in China," the world's most populous nation will probably have the dominant currency in Asia.
Stevens said events in Europe meant that the fashion a decade ago in Asia to look to that region as a model for a currency union had abated.
"This may one day be built in Asia, but it takes a long time: Europe's prodigious efforts over 50 years or more did not, as it turns out, produce fully the conditions for currency union," he said.
The governor said the total size of the bond market in Asia, excluding the very large Japanese market, now amounts to about $7 trillion, having increased "substantially" over the past five years.
Rates Risks
He said "the risks associated with prolonged low interest rates globally are very much on the minds of policy makers right around the region, and will be for a while, I would think."
Asia will seek to use its own financial sector to do more of the intermediation of its saving, Stevens said.
"Asia will want to send less of its saving abroad to hold supposedly 'low risk' –- and certainly low return -– obligations issued by the 'old' world, and do less re-importing of that saving, in the form of risk capital intermediated by the major financial centers at higher cost." Stevens said. "Why not deploy the region's own saving at home, for higher return?"
Before it's here, it's on the Bloomberg Terminal.
LEARN MORE