MBAs: Why Hire When You Can Rent by the Hour?
Louis Lavelle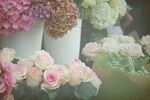 Most small businesses would be hard pressed to hire McKinsey, Bain, or Boston Consulting Group to tweak their strategy or marketing plan. But what if they could get the next best thing for a few hundred bucks?
That was the genesis behind HourlyNerd, a kind of Zipcar in which MBAs play the role of the car. The company was founded in February by three Harvard Business School students as part of a class project and has quickly gained traction. HourlyNerd has recruited a stable of nearly 500 current and former MBAs from top schools.
"We recognized there was a real need for small businesses to have something like this, and they couldn't afford something like this," says co-founder Patrick Petitti. "It seemed like a no-brainer."
Here's how it works: Businesses post their projects online, and MBAs bid on them. Fees range from about $10 to $50 an hour, although MBAs with the most impressive credentials may command as much as $100. The business makes an upfront payment to HourlyNerd, which holds onto the cash until the job is done. At that point, the MBA gets paid, and HourlyNerd takes a cut from the business (10 percent, plus a 3.5 percent transaction fee) and from the students (5 percent).
MBAs working through HourlyNerd have completed about 30 projects so far. An MBA from the University of Virginia's Darden School of Business was paid $250 to upgrade the website for a Boston florist, and an MBA from Northwestern's Kellogg School of Management did a market analysis for a luxury retail startup in the Boston area. MBAs are currently at work on a marketing plan for a restaurant and bar in Cambridge, Mass., and a plan to boost profit at a Cambridge gym.
But it's not all small businesses—one client is hiring MBAs to advise on ways to boost investment in Nicaragua and make a presentation to the country's minister of finance—and that's a big part of the appeal for MBAs, says Petitti.
"For MBAs, $50 an hour is nice," Petitti says, "but the real value is it helps you build up your résumé and gives you experience in something you might not otherwise have done."
HourlyNerd isn't the first to try out the "rent an MBA" idea. MBA & Co., launched in 2009 by graduates of Spain's IESE Business School and ESCP Europe when the market for MBA talent had hit a low point, was aimed at business school graduates with an abundance of skills but a dearth of job offers. In its first three months in business, 2,000 MBA graduates and current students had signed up. The company now has offices in London and New York, recently secured $1.2 million in financing, and hired David Kelly, the former chief operating officer of eBay, as chairman.
Petitti started HourlyNerd with Rob Biederman and Peter Maglathlin as part of Harvard Business School's Field Immersion Experiences for Leadership Development, which assigns students to teams, hands them $5,000, and tells them to start a business. Initial interest was "more than we expected," Petitti says, adding that the business took off after they pitched the idea to executives attending Harvard's executive education program.
One of the advantages of HourlyNerd, Petitti says, is that the consultants are almost all current students from the top 20 U.S. schools and elite international institutions. They've already been carefully vetted through the admissions process and have access to a network of peers, professors, and other resources available only through a top-notch business school.
Their expertise is also fresher, whether the task is valuing a company for sale or advising on a critical business issue like the one a recent client sought help with: deciding how much to pay grads from top business schools.
Join the discussion on the Bloomberg Businessweek Business School Forum, visit us on Facebook, and follow @BWbschools on Twitter.