Fortress's Mike Novogratz Brings Iranian Wrestlers to New York
By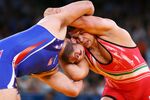 The Iranians are coming to Grand Central Station. For the first time in 10 years, Tehran is sending a wrestling team to the U.S., to join a bid for positive publicity as the International Olympic Committee considers whether to boot wrestling from the 2020 games.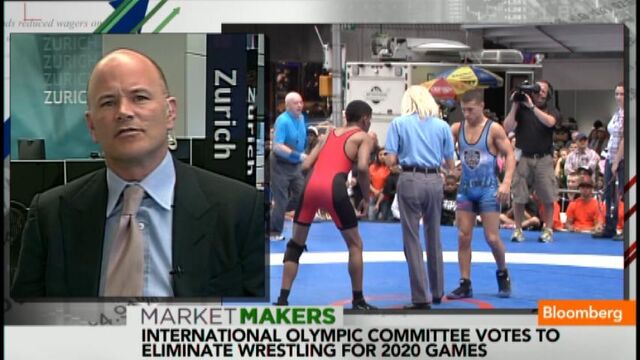 In hopes of getting the sport back in the IOC's good graces, wrestling's traditional powers—the U.S., Iran, and Russia—have teamed up to lobby for the common cause. Strange bedfellows, to be sure: In February, the U.S. wrestling team posed with Mahmoud Ahmadinejad in front of an American flag at the Wrestling World Cup in Tehran. Now Iran's wrestlers are coming to New York to participate in a fundraiser for Beat the Streets, a local youth wrestling nonprofit funded in large part by Fortress Investment Group principal Mike Novogratz.
Novogratz, who's earned a reputation as U.S. wrestling's biggest booster, has sought to create a spectacle out of the event in years past, hosting exhibitions on the U.S.S. Intrepid and in the middle of Times Square. After the fate of Olympic wrestling came into question, Novogratz stepped up efforts to draw attention to his fundraiser. "Wrestling guys haven't always known how to throw an event," says Novogratz. "To pat myself on the back, I think I've done a pretty good job with presentation. Let's show everyone how awesome the sport can be."
The U.S. wrestling community, which includes former Goldman Sachs Chairman Stephen Friedman and actor Billy Baldwin, has also been lobbying for the sport's continued Olympic future. Former Secretary of Defense Donald Rumsfeld and novelist John Irving wrote op-eds emphasizing the sport's history, international diversity, and minimalism. And Bill Scherr, a director at Barclays Wealth and an Olympic bronze medal winner in wrestling, was tabbed to lead a group called the Committee for the Preservation of Olymic Wrestling—which has has been stressing wrestling's popularity in Muslim nations such as Iran.
Of course, if the show of sportsmanship between the U.S. and Iran is going to move the needle for the IOC, the Iranians are going to need to get here—which is easier said than done, given that Iran doesn't have a U.S. embassy. The Iranians will travel to Dubai and apply for visas there, then travel to New York. Whatever the May 15 event means for relations between the two nations, Novogratz says it's important to the sport's Olympic cause. "We're trying to make it difficult for the IOC to get rid of us," he says.
Before it's here, it's on the Bloomberg Terminal.
LEARN MORE