What's Missing From the Pentagon's Budget? A Reality Check
Carla Anne Robbins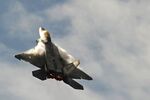 Call it the budget of denial. The Obama administration's $526.6 billion Pentagon budget request for the 2014 fiscal year arrived two months late and $52 billion over the spending caps. The White House insists that its wider plan for taxes and spending, released today, will make further deep cuts at Defense unnecessary. But if President Obama and congressional Republicans fail to cut a deal—odds are they won't—come October, the Pentagon will be scrambling once again to find many billions more in savings. It's still trying to find the $41 billion it has to cut this year.
The Pentagon request would slow, cut, or kill off only a limited number of weapons programs. It renews calls for base closures and an increase in health-care fees for military retirees. Defense Secretary Chuck Hagel told reporters that the Pentagon is not "unmindful of sequestration" and that "we are planning for every eventuality." But the refusal to confront the nearly inevitable right now could make it even harder to persuade military leaders, Congress, and the defense industry that the time for hard choices and serious reform has finally come.
Since the 9/11 attacks, the Pentagon has gotten all, and more, than it asked for, and its leaders have managed to avoid tough decisions about strategic priorities or reforming wasteful business practices. From 2001 to 2010, baseline defense spending (not counting the cost of the wars in Iraq and Afghanistan) rose 45 percent in real terms, to $528 billion. Even after sequestration, the fiscal year 2013 base budget will be about $480 billion, the same as in 2007 in real terms.
The free-spending days are over. Even if President Obama and Congress agree on a long-term budget deal, something close to the sequester's $500 billion in cuts from the Pentagon's planned spending for the next decade are likely to stand.
In a speech last week, Hagel sounded far more urgent about the need for reform. He said that to adjust to the new fiscal reality, "we need to put everything on the table," including weapons that are "vastly more expensive and technologically risky than what was promised or budgeted for." He also said the Pentagon will have to look hard at the size of the force, at a top-heavy bureaucracy, and at entitlements—health-care costs for active duty military, retirees, and their families are rising faster than even the civilian rate.
It's not clear how much stomach Hagel and Obama have for battling the political and financial interests, as well as the interservice rivalries, that have until now blocked serious reform. And underlying the Pentagon's budget crunch are more fundamental questions about American strategy and leadership: After two debilitating wars, how large and assertive a military role should the U.S. play? How much risk is the country willing to accept for the sake of savings? To answer those questions, the country will need a more serious discussion of the kind of military the U.S. needs, its obligations to those who serve, and the future of American power.
The President began to address those issues in the 2012 Strategic Guidance, which promised a leaner and more agile fighting force. It describes a world in which the U.S. will try hard to avoid long-term occupations, and planning for those prolonged missions will no longer determine the size of American ground forces. To fight terrorists, it said the Pentagon will rely more on Special Forces and technology as well as allies and partners. And it will devote a large portion of dwindling resources to long-range stealth bombers, missile and cyberdefenses, and other capabilities to ensure that China and Iran cannot block American "access" and "power projection." Last month Mr. Hagel ordered another look at the guidance, in light of the sequester, but the results aren't due until the end of May.
This vision of long-distance or small-footprint military engagements is undoubtedly appealing to a country exhausted by more than a decade of fighting insurgencies. Last year the Pentagon announced plans to reduce the size of the Army and Marines by a total of 100,000—back to pre-2001 levels—which will mean significant savings. There are calls to cut even deeper.
This approach, however, also carries risks. It doesn't take much to imagine conflicts that will require more than Special Forces or drones, whether a political collapse in nuclear-armed Pakistan, or an al Qaeda takeover in Yemen, or a war on the Korean Peninsula. The Pentagon insists it can build up again, if more troops are needed, but it would cause serious stresses.
There's plenty of room for savings by cutting back or killing off overpriced and overdesigned weapons—but it won't be easy. The Navy and Air Force, which took a back seat in the last two wars, are already arguing that a rising China requires major new investments in ships and planes. They have powerful backers on Capitol Hill.
It took a herculean fight by former Defense Secretary Robert Gates and a veto threat from President Obama, to get Congress to cap the purchase of F-22s at 187. Billed as the world's most advanced war plane, the $350 million-a-copy fighter jet has never been used in combat: it was too late for the start of the wars in Afghanistan and Iraq (and too sophisticated for either fight). "The Air Force would tell you that it would have been overkill [for Libya] and that these are expensive planes to operate" explains Todd Harrison of the Center for Strategic and Budgetary Assessments. He calls the F-22 a cautionary tale for planners about overdesigning and overbuying for niche adversaries. Two F-22s were sent to South Korea at the end of March, as part of a warning to North Korea's belligerent new leader, Kim Jong-un.
The new Pentagon budget leaves the F-35 Joint Strike Fighter program—the most  expensive acquisition program in history—intact. But there are serious questions about whether the country needs 2,443 Joint Strike Fighters with a projected price of nearly $400 billion. The stealthy jet was supposed to save money by sharing a design with three services. Then each service piled on new requirements; the program is 70 percent over its original cost and seven years behind schedule. And if China turns out to be the new adversary, their range—600 miles to a target and then back without refueling—may be too short. China is developing missiles that could one day reach a base or an aircraft carrier 1,000 miles away. The Air Force also wants to build a new, long-range strike bomber, preferably without giving up any F-35s.
Richard Danzig, who served as Secretary of the Navy under President Clinton, says instead of trying to build and buy for every possible threat—with new and increasingly sophisticated requirements—the Pentagon should redesign the way it plans and purchases. The emphasis should be on adaptability and resilience. "The case for funding always seems more powerful if you predict a future 10 years or 20 years from now in which your program is the No. 1 thing needed, when the more honest answer is to say we don't know."
Michèle Flournoy, who served as Undersecretary of Defense for Policy in the first Obama term, argues that significant savings can be found by reducing unnecessary staff in the Pentagon, defense agencies, and military headquarters. From 2001 to 2010, the number of civilians working for the department grew by more than 100,000 to close to 800,000. Her own office had nearly 1,000 employees, and she says she was stymied by "last-in-first-out" civil service requirements. "That meant I would have to lay off all those post-9/11 young, hungry, talented people, which I did not want to do."
Perhaps the biggest challenge of all for Pentagon managers will be reining in the growth in benefits and other personnel costs. Harrison, of the Center for Strategic and Budgetary Assessments, says that costs per active-duty service member—including health care, salary, housing, and pension set asides—have increased 57 percent from 2001 to 2012. If it continues at this pace, and the Pentagon budget does not rise in real terms, it will eat up the entire defense budget by 2039. Spending on health care alone has doubled in real terms over the past decade, to $51 billion this year. The Congressional Budget Office says that unless something changes, health-care spending will increase, in real terms, to $77 billion by 2022. Those numbers do not include the cost of battlefield care or of treating wounded veterans.
The country owes a lot to its service members. But there is room for reform. Consider this: About half of military retirees under age 65 now choose the Pentagon's Tricare over private health insurance. That means the Pentagon is subsidizing private employers. The retirees' decision is not surprising: Expenses for those on Tricare are about a fifth of what they would pay for private insurance. Congress has bitterly opposed most efforts to raise fees and co-pays, even modestly.
In 2011, when Mr. Hagel was just a plain talking former senator, he dared to say the obvious, describing the Defense Department as "bloated" and needing to be "pared down." He said he didn't think "our military has really looked at themselves strategically, critically, in a long, long time." It is now up to Mr. Hagel to press for that self-reflection and wield that knife. It will take more than paring.
Before it's here, it's on the Bloomberg Terminal.
LEARN MORE