Spring Break: For MBAs, a Time for Reflection
Roxanne Hori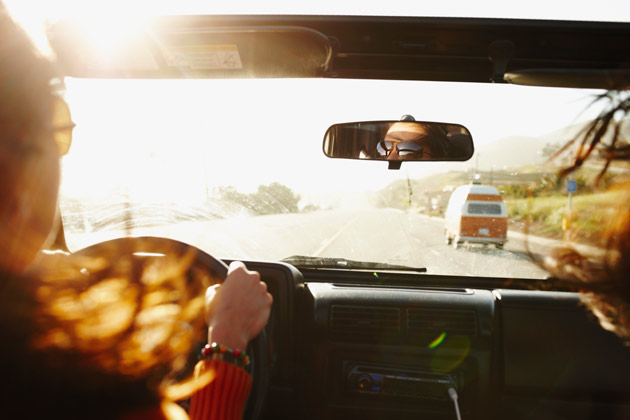 "Spring break." Those two little words conjure up visions of students at the beach or on ski slopes, away from books, homework, and tests for at least a week. MBA students preparing to graduate should consider something else entirely: an opportunity to review career plans and life goals.
This year I went hiking in southern Utah. It's a trip I love to take because of the wide open, beautiful landscape. Almost everyone who stays at the resort I visit has a transformational experience. It's a place for people to decompress and reflect.
This year I met several people who were at the resort for stress relief—to get away from the daily routine of whatever they do back home. One gentleman, Don, who had the good fortune to "retire" quite early in life at age 34, made me think a lot about the many MBAs I've worked with on how to manage personal life and work.
What I realized over the four days I got to know Don was that his professional and financial success came with a lot of stress. But through his trip to Utah, he made a commitment to make time to step away from the stresses of his life and to prioritize what's most important to him.
For Don, this may mean taking some things off his plate back home. For the rest of us, we need to make time to reassess what we are doing and why. Often we get caught up in the moment and work ourselves into a tight body of stress. This is unhealthy and usually means we begin to lose our ability to make good decisions for ourselves.
As the end of the school year nears, it is important for students to step out of the craziness of student life to find time to reflect on what is most important to you. Don waited a long time to take that timeout and wound up spending a couple of weeks to begin to reduce his stress. You have a unique opportunity as you complete the school year to take time to step back and reevaluate the decisions you've made and make sure you're doing what is right for you.
What did you plan to accomplish when you came to school? What are your priorities in life, not just professionally? How are you planning to keep those priorities top of mind as you reenter the work world?
We don't need to wait until spring break to take those little breaks from life. You can do that by getting out of your bubble. Take a walk, or run, or have dinner with friends. The important thing is that you make time for you. Build it into your week. Once you commit to making "me" time a priority, you will find that your stress is reduced and making those difficult decisions becomes a little bit easier. Like Don, you might even be able to find a way to retire earlier than planned.
Join the discussion on the Bloomberg Businessweek Business School Forum, visit us on Facebook, and follow @BWbschools on Twitter.
Before it's here, it's on the Bloomberg Terminal.
LEARN MORE