What Happens to Executives After They Leave Apple? A Field Guide
By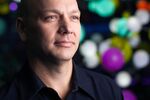 Ron Johnson's exit from J.C. Penney on Monday was abrupt but not particularly surprising. The former Apple executive credited with the design and strategy behind its 400 wildly successful retail stores was ignominiously ousted from the fashion retailer amid pressure from frustrated customers, impatient investors, and a radical strategy that outsiders had come to view as fundamentally flawed.
Apparently the man who invented Genius Bars wasn't genius enough to sell spring dresses and kids' back-to-school polos.
Johnson's ignoble exit begs the question: Are longtime Apple executives primed to succeed elsewhere? Or, to put it another way, are the culture and conditions behind Apple's legendary success so unique that their skill set doesn't translate well at other companies? Are Apple executives set up to fail after they leave the comfortable sanctuary of Cupertino?
It is, of course, a complicated and probably unfair question, with a preponderance of examples that undermine any simple answer. There's plenty of success to point to: Tony Fadell, the father of the iPod, founded Palo Alto startup Nest and is having remarkable success with its networked "learning thermostat." Fred Anderson, Apple's former chief financial officer, and Avie Tevanian, a former software guru, are both high-profile partners at Silicon Valley private equity fund Elevation Partners. Former Senior Vice President Bertrand Serlet has launched a cloud-computing startup called Upthere.
But the unavoidable conclusion is that Apple executives do have trouble running other companies, particularly established large ones. Former Apple hardware guru Jon Rubinstein took over Palm in 2007. The company produced a well-reviewed phone, the Pre, and a solid and perhaps before-its-time mobile platform, WebOS, which had a chance to carve out a space in the smartphone market. But Hewlett-Packard acquired Palm in 2010 and has largely abandoned those products. Rubinstein left in 2012; he's now a board member at Amazon.
Other interesting patterns also stand out. Most of these senior executives took time off after they left Apple. Fadell didn't resurface with Nest for two years after he left Cupertino. Jon Rubinstein apparently spent time in Mexico before joining Palm. Former iOS chief Scott Forstall was ousted from Apple last October and hasn't been heard from since. Bob Mansfield, another Apple hardware exec, announced his retirement from Apple in the middle of last year. Then Tim Cook recruited him back.
Of course, all of these executives have the financial resources to never work again, and perhaps that saps some of their motivation. But it also appears that many simply need a break. "The pressure on these guys was incredible," says Charlie Wolf, an analyst at Needham Research who has covered Apple for more than two decades. "They were working 30-hour days. A lot of them just wanted out of it."
Johnson's case is probably unique. He left Apple not to take time off but to run a world-renowned retailer. He made a strong pitch to analysts in early 2012, involving setting low, across-the-board prices and setting up mini-stores within Penney's walls. Then he fell flat on his face as the company's underlying challenges—and the particular inflexibilities of its coupon-hoarding customers—came to light. Some observers think Johnson, like Mansfield, may now return to Apple, which has never filled his position.
Wolf believes the survival skills fashioned at Apple don't particularly translate well elsewhere. "Apple was not a good training ground," he says. "It was dictatorial. You had one person running the show there, and everybody else had to do what the dictator wanted."
So far, no former Apple senior executive has really proven him wrong.