business
Q&A: Poker Champ Turned MBA: Galen Hall
By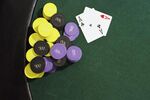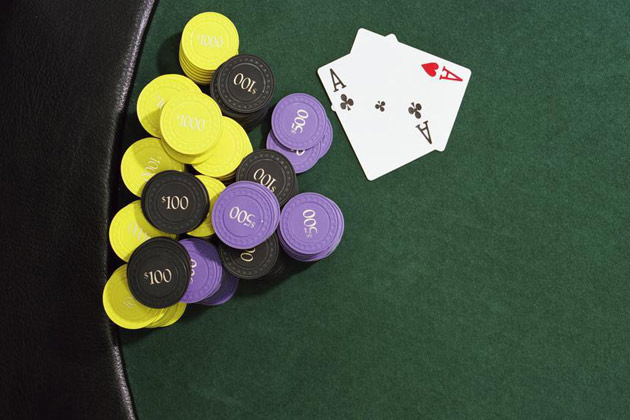 Two years ago, in a 10-hour showdown on ESPN, Stanford MBA student Galen Hall bounced back from two folds to win one of the biggest live poker tournaments in the world. The 2011 PokerStars Caribbean Adventure main event champion took home $2.3 million that day—accounting for nearly half his career winnings. Months later, the internationally ranked player shipped off to Stanford's Graduate School of Business to get an MBA. Hall graduates this spring and spoke to Bloomberg Businessweek's Erin Zlomek about how his poker skills translated at business school, how professors drew on his experience in class, and about what lies ahead. Below is an edited excerpt of their conversation.
Did you write or talk about your poker career when applying to Stanford?
No. I actually applied when I was a senior in college at UC Berkeley. I wrote my essay about how I was interested in finding my own way in the world, being responsible for my destiny, being independent, and how all those things were closely associated with entrepreneurship. When I got into Stanford, I deferred for two years, and that's how I got into poker. I felt like I had carte blanche to have a really interesting set of experiences, knowing that I already had business school in my back pocket. Before enrolling, I split my time between playing poker and three different startups.
What are your plans after graduation?
I've been struggling with leaving poker behind. I love it so much, but at the end of the day, that's not what I want my life to be about. At first I thought I could quit cold turkey and go work for "the man," but I just couldn't do it.
I felt myself moving toward startups in the gaming business. It's something that's a bridge to the industry I know and where I have leverage. So I will probably be doing data-oriented strategy for a startup called Betable.
Did you do an internship last summer?
I interviewed at McKinsey, IDEO, and a private equity firm. I wound up playing poker full time for the first four or five weeks over the summer. I then began working full time at Betable and continued with them part time while I was at school.
Professors count on students to draw from past experiences and share them in class. What did you contribute?
The best thing I brought to class from poker were anecdotes about having data coming in from a bunch of sources all at once, having to stay calm and sort through all that data to see the big picture.
Lots of business schools have huge poker clubs. Why is the game so popular on campus?
I think the biggest reason is competitiveness. MBAs in my experience are competitive people who set their eyes on a task and work to accomplish it. Work ethic is a core skill in poker. You can be the smartest person in the world, but you won't do well in poker unless you are ruthless and want to compete.
I also think it's a cultural thing in the same sense that a lot of people in the business world play golf.
I imagine some business and poker skills overlap—analytical and quantitative reasoning, a willingness to take risks, etc. Did you ever get a glimpse of an industry at school where you thought the poker skill set was eerily applicable?
I find that poker is applicable to almost anything. I think you see the biggest overlap in entrepreneurship. Poker at its core is about assessing a situation and coming up with a strategic plan, understanding how to enact that plan, and having mental fortitude. In both, you have good days and bad days. When something unexpected happens, you need to think on your feet, stay calm, and adjust your plan.
Join the discussion on the Bloomberg Businessweek Business School Forum, visit us on Facebook, and follow @BWbschools on Twitter.
Before it's here, it's on the Bloomberg Terminal.
LEARN MORE