B-Schools to See Sweeping New Accreditation Standards
Francesca Di Meglio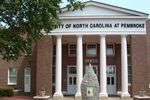 New business school accreditation standards, including tougher curriculum requirements for ethics, sustainability, and the global marketplace, are on the way. The changes are the most significant to the AACSB accreditation standards in a decade and come after two years of discussion and analysis.
They were approved by a unanimous vote April 8 at the annual meeting of the Association to Advance Collegiate Schools of Business (AACSB) in Chicago.
"The world has changed since we last made revisions," says Joseph DiAngelo, chairman of AACSB's board of directors and dean of the Haub School of Business at Saint Joseph's University in Philadelphia.
The changes, which affect both graduate and undergraduate business programs, will be used for new programs seeking accreditation for the first time and those seeking renewals. AACSB, the most sought-after accreditation for business schools, accredits 672 business schools worldwide.
The most notable change to the standards is an added emphasis on ethics, sustainability, and the global marketplace, says DiAngelo. Although these subjects were among the criteria before, they have gained added significance as they have become more prominent in the corporate world, says DiAngelo. Thus, schools will have to show they are teaching more in these areas.
Other changes include:
•  Universities with a number of business schools can apply for accreditation for just one of the programs. Before, all the business schools from one institution had to apply and meet AACSB standards at the same time. This change was a result of the growing number of international schools in Europe and Asia, which are home to the majority of schools currently going through the accreditation process and where it is common to have more than one business school under the umbrella of a single institution, says DiAngelo. The different programs must be distinctively branded, have different administrations, and separate finances.
• To meet the new accreditation standards, research conducted by business schools will be required to have "impact," defined as primary research for doctoral institutions, applied research for MBA programs, and pedagogical research for undergraduate programs.
• Two existing categories of professors—those on a tenure track and those who aren't, known as clinical faculty—have been expanded to four. Tenure-track faculty who are affiliated with nonacademic organizations, such as a corporate board or consulting company, are known as "practiced academics," while clinical faculty who conduct research are "scholarly practitioners." Requirements for each type vary by school. "You design the portfolio of faculty based on your mission," he said.
The new standards "give schools the opportunity to emphasize the uniqueness of their missions and to be more innovative," DiAngelo says. "One size fits all surely does not work."
Join the discussion on the Bloomberg Businessweek Business School Forum, visit us on Facebook, and follow @BWbschools on Twitter.
Before it's here, it's on the Bloomberg Terminal.
LEARN MORE