A New York Knick's $1.2 Million Haircut
by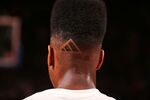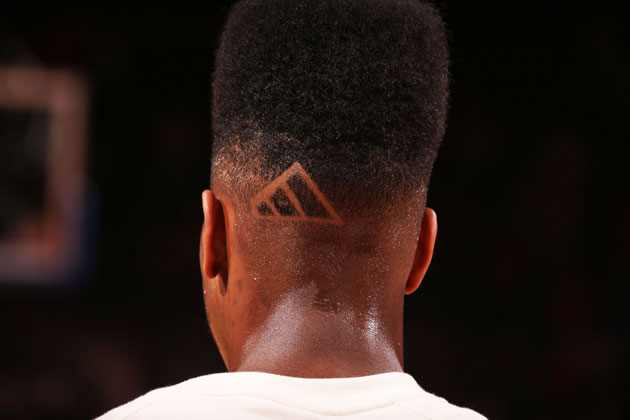 Iman Shumpert, a guard for the New York Knicks, keeps his hair in an old-school, high-top fade. On Friday, he showed up for a game against the Milwaukee Bucks with an Adidas logo shaved into the back left side of his head. Shumpert has a shoe deal with Adidas. The company also makes the league's uniforms. But the NBA said no-go. The haircut broke a league rule that says shoes are the only place players can bear a commercial logo. So Shumpert shaved it and tweeted an apology.
Adidas has already reaped plenty of attention from the fuss, but we wondered just how much the haircut would have been worth if Shumpert had been allowed to keep it. Eric Smallwood of Front Row Marketing Services keeps track of this sort of thing. He took a look at the average number of minutes Shumpert plays, how often he scores, and the way the TV cameras tend to capture him, and Smallwood came up with these figures for the Knicks' six remaining regular season games on MSG, plus a potential two rounds of playoff games on national broadcasts. (Let's not get carried away, Knicks fans.) Smallwood also factored in the extra airtime the stunt would likely have earned. Here's what a couple of inches on the back of Shumpert's head are estimated to be worth in brand exposure: $42,256 for the rest of the regular season; $444,800 for the first playoff round; $741,333 for the second—for a grand total of $1,228,389.
Before it's here, it's on the Bloomberg Terminal.
LEARN MORE