Mike Ullman Knows How to Get to the Stockroom
by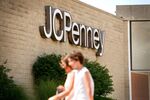 Apple showed the importance of experience as a route to customer engagement. The store lets Apple sell more than "product": They sell experience, emotional connection, and lifestyle. These are great differentiators. Product alone—be it computers or clothing—is insufficient.
—David Bell, Xinmei Zhang and Yongge Dai Professor of Marketing, the Wharton School, University of Pennsylvania, in "Can J.C. Penney's New CEO Reinvent the Department Store?" Knowledge@Wharton, July 24, 2011.
Early lessons helped Ullman thrive in the retail industry, starting from the ground up at Federated Department Stores' Sanger Harris chain in Dallas. Working in the stockroom came as something of a shock, he admits, after spending the previous year as a White House fellow, globe-trotting with President Ronald Reagan's U.S. trade representative, William Brock. "I went from the White House to the warehouse," he recalls of his transition in the early 1980s. "I had to humble myself and learn about new ways of merchandising and working with associates."
—Myron "Mike" Ullman III, "J.C. Penney's Passionate Leader," Carl H. Lindner College of Business, University of Cincinnati, undated.
Let me make clear that I could not have saved, or am saving, or will save James Cash Penney's emporium. I have sat outside too many J.C. Penneys at malls, waiting for offspring, pondering in disbelief how the beast continued to profit. (Maybe it revenued, but I could not get to profit.)
Mr. Johnson was given an impossible task, made more so by absurd commutes, absurd decisions, and an absurd lack of time. Patience was as common as a J.C. Penney shopper in way-affluent Atherton, Calif., 94027.
The Wharton article, from which Professor Bell is quoted above, is very good. A must-read, actually, and I rarely say anything kind about MBA literature.
I am qualified to opine on the distinction between "product" and "experience" at Apple, as said children, after getting picked up at the mall, have dropped an island nation of GDP into Apple products. Experience, emotional connection, and lifestyle have zero to do with Johnson's success at Apple. My children use Apple products because of Steve Jobs's engineering and aesthetic, period.
Ron Johnson won at Apple because of product and only product.
Mr. Ullman has half a chance to resurrect J.C. Penney. Mr. Johnson commuted from the land of the 1 percent in California. Mike Ullman commuted by way of the stockroom. Discuss.
Before it's here, it's on the Bloomberg Terminal.
LEARN MORE