'Dr. Cuatro' Achieves a Milestone for Minority Business Profs
Louis Lavelle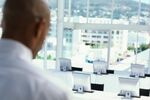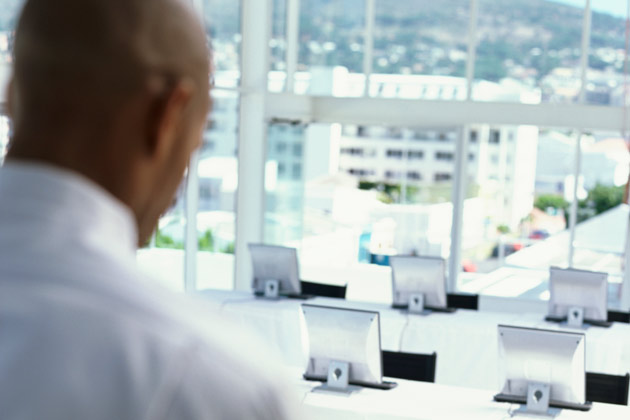 Like a shopper feted at the checkout counter for being a store's millionth customer, a business school professor at DePaul University is being celebrated for a different kind of milestone: He's the 1,176th minority business professor in the U.S.
Why the 1,176th? That number represents a quadrupling of minority business school faculty since 1994, when the KPMG Foundation started the PhD Project, a nonprofit working to increase the number of African American, Hispanic American, and American Indian faculty with doctorate degrees on b-school faculty. In an April 4 announcement (PDF), Bernard Milano, president of the KPMG Foundation, called it a "milestone," adding that the growth of minority business faculty is "changing the face of business education forever."
The professor is James Alvarez-Mourey, who received his doctorate in marketing from the University of Michigan's Ross School of Business on March 11 and landed a faculty job at DePaul's Driehaus College of Business, where he starts teaching marketing in September. Because of his milestone, some have taken to referring to him as "Dr. Cuatro."
Alvarez-Mourey, whose grandfather immigrated from Spain, was first approached about undertaking a PhD by a professor at Washington University, where he was an undergrad. He says the PhD Project didn't find him his job, but it helped him understand the process of getting his doctorate and helped prepare him for his job interviews. "For most people, they just don't know how to get from point A to point B," he says. "The PhD Project lays out the way."
For many years, higher-paid jobs in consulting and other industries have drained the business PhD pipeline of not just minorities but all kinds of talent, resulting in a faculty shortage at many B-schools. For minorities, the situation was exacerbated by the lack of information, role models, and support networks encouraging PhD students to pursue a career in academia.
In 1994, when the PhD Project began, there were fewer than 300 minority business professors with PhDs in the U.S. There's been significant progress in recent years, but having few minority professors continues to make it difficult for business schools to recruit minority students and satisfy recruiters seeking minority MBA talent.
While a quadrupling of minority business faculty is a substantial achievement, there's still a long way to go. The PhD Project estimates there are about 30,000 business faculty in the U.S. That means the 1,176 professors amount to less than 4 percent.
Schools with the most underrepresented minority business faculty—such as the McCombs School of Business at the University of Texas at Austin, DePaul's Driehaus, and Rutgers Business School—have fewer than 10 each, according to the PhD Project.
Join the discussion on the Bloomberg Businessweek Business School Forum, visit us on Facebook, and follow @BWbschools on Twitter.
Before it's here, it's on the Bloomberg Terminal.
LEARN MORE